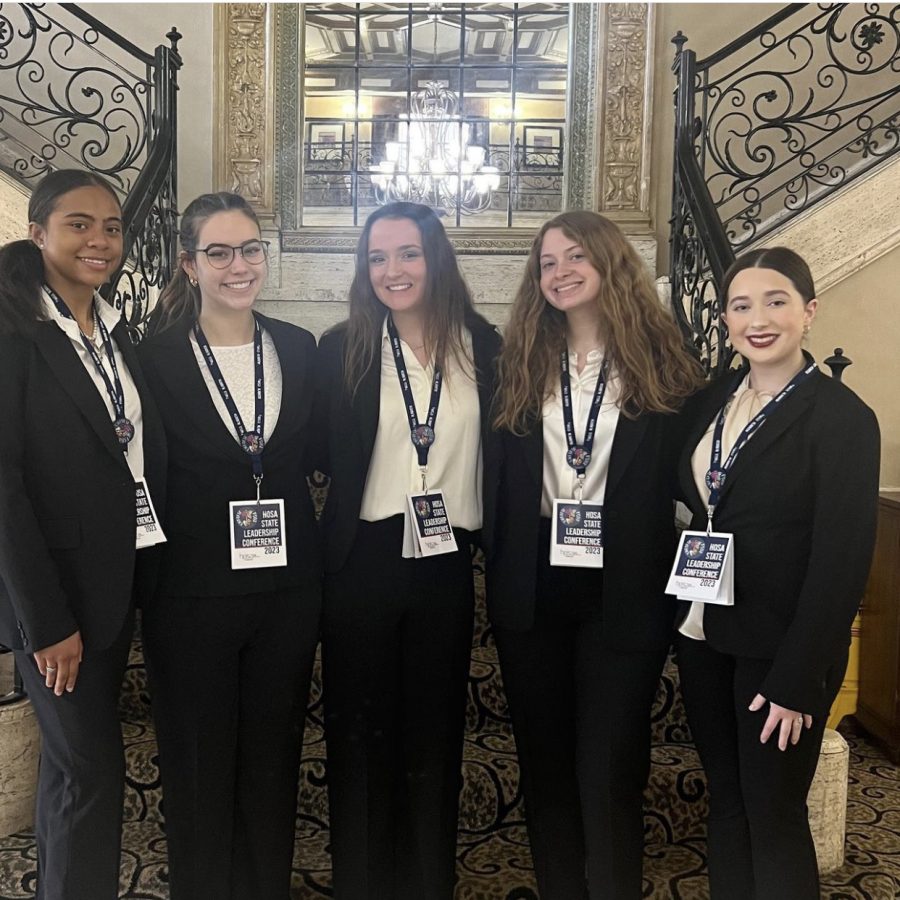 Photo Credit: Courtesy of Katelyn Finnegan
HOSA Competition Recap
From March 1 to 3, 24 Health Occupations Students of America (HOSA) members attended the 2023 State Leadership Conference (SLC) held in Montgomery.
SLC is one of HOSA's biggest events with nearly 2,000 high school students across the state attending. The conference includes two day competitive events ranging from general categories like CPR to specialized groups such as Nutrition or Nursing Assisting, medical exhibits and the election of the State Officer Team. The first competitive round consists of paper and pencil testing, where a select few are chosen to advance into the second round. The second round involves individuals or groups performing their skills assessment to a panel of judges.
Juniors Cameron Hicks and Ariel Soto were EMT finalists and seniors Allie Thompson and Nyla Howard were awarded first place in CERT Skills.
"Being on stage and getting first place was shocking for me because first off, I couldn't hear anything on stage," Thompson said. "After hearing 'Howard' we both looked at each other and said 'Oh my gosh' and we were so shocked and happy because all of our hard work paid off."