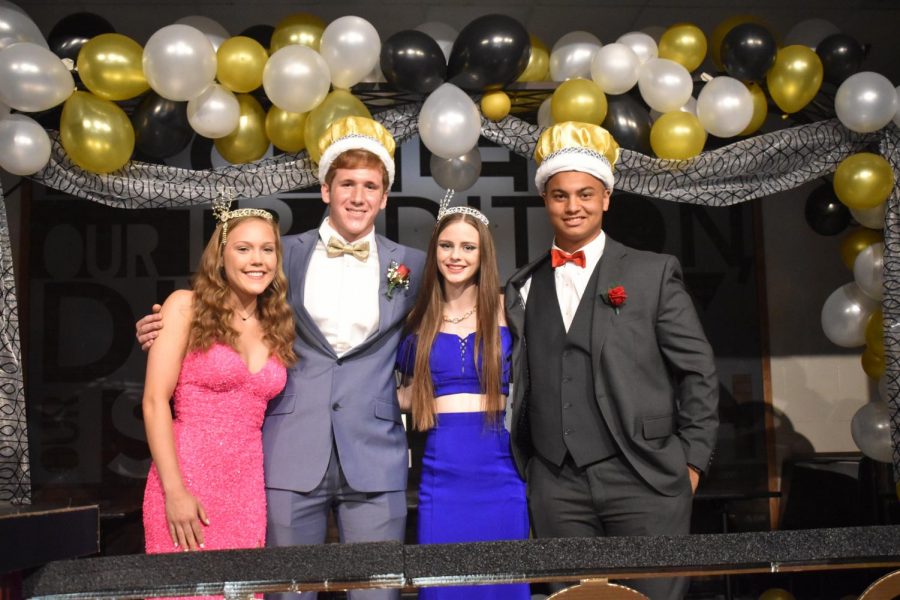 Photo Credit: Neela Cole
Prom-ish Gave Students a Look at Normalcy
Although the pandemic did not allow for a traditional prom, students still got to enjoy themselves at Prom-ish. 
Prom-ish, held May 8, included a lead-out, a senior slideshow, and the crowning of the prom king, queen, prince and princess. 
Senior Laura Damewood was crowned queen and Myles Gollop was crowned king.Junior Madison Allen was crowned princess and Jacob Edwards was crowned prince. 
"Prom-ish was a very fun and covid friendly way for us to enjoy time with our classmates and to be recognized as seniors and juniors.  I think the committee in charge of prom-ish did a great job and had some beautiful decorations," Damewood said. 
Not exactly what seniors were hoping for, Prom-ish was still a very nice event to have.It gave students a chance to dress up with their friends and enjoy some time together. 
"I think it extended my expectations! There were actually a lot more people to come than I was expecting, for one. And I also must say that the theme and decor was outstanding as well. As part of the Prom Committee though , I can tell you next year's prom will be IN-'TENTS'," Edwards said.