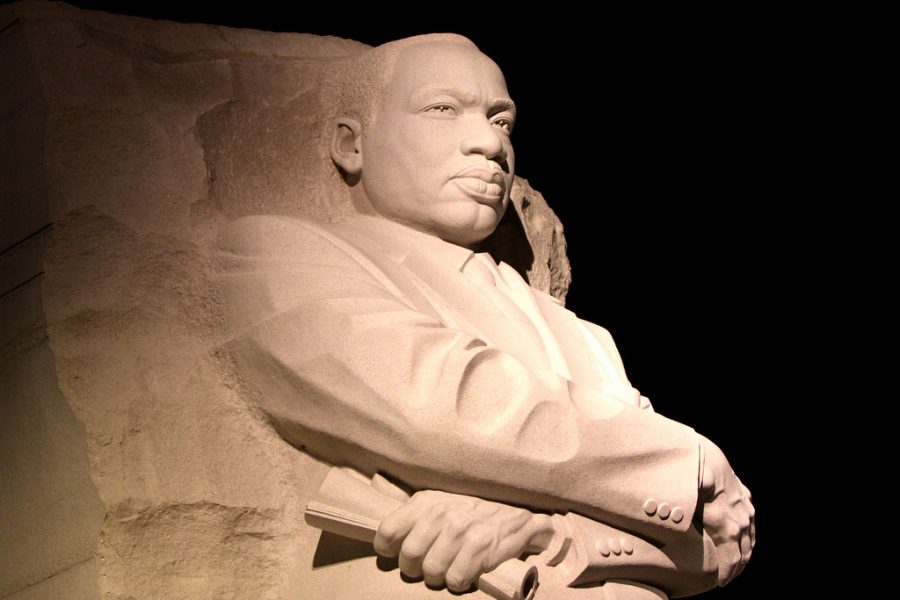 Photo Credit: "Martin Luther King, Jr. memorial" by Gage Skidmore
Monday's Holiday Is About Remembrance, Reflection
As we reflect upon Martin Luther King Jr Day this Monday, everyone should keep in mind that this is not just another day out of school or work. MLK Jr was an American hero, and we should all use this day to reflect upon not only the work he has done for this country, but also upon what we can do to further his dream for the United States.
Of course, everyone knows of MLK Jr's famous "I Have a Dream" speech. But there are many more quotes from him that still apply to America today.
"Injustice anywhere is a threat to justice everywhere."
This is a reminder that when we see injustice in the world today, we should speak up no matter how small.
"Our lives begin to end the day we become silent about things that matter."
This reminds us that if we are silent about these injustices, things will never truly change.
"The time is always right to do what is right."
This reminds us that it is never too late to stand up for what we believe in, and what is right.
"I have decided to stick with love. Hate is too great a burden to bear."
This reminds us that love can always help us deal with these injustices, and it will always be better than hatefulness.
"Darkness cannot drive out darkness; only light can do that. Hate cannot drive out hate; only love can do that."
This is perhaps the most important of all, a reminder to everyone that we cannot fight hate and racism with more of the same.