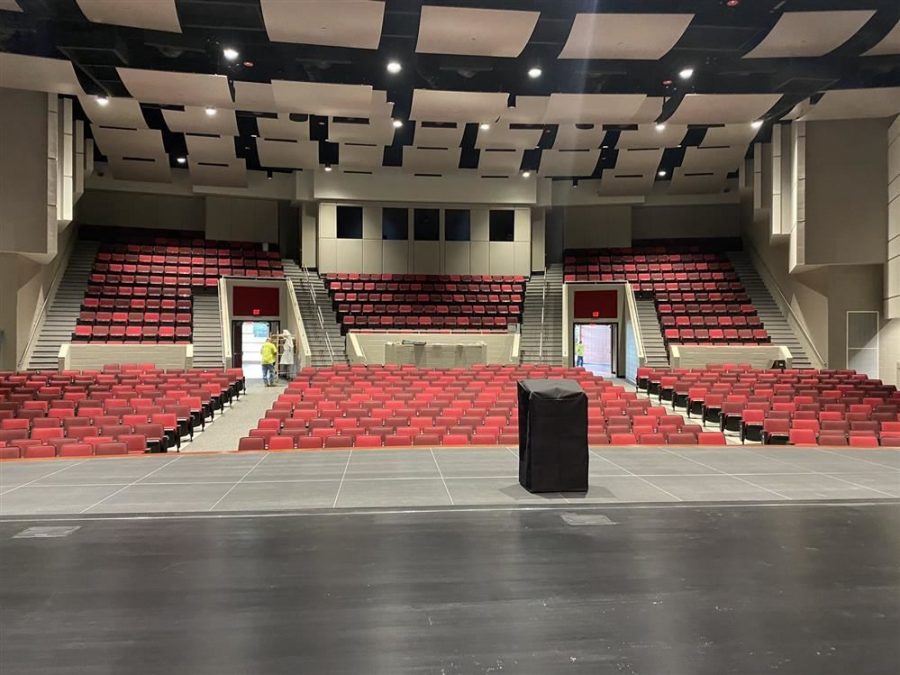 Photo Credit: Erin Coggins
Drama Set for First Play in Fine Arts Center
This January, the theatre will be putting on a play called Peter and the Star Catcher.
This will be the first play at the new Fine Arts Center so mark your calendars for the 21-31. Auditions have passed and the lead role will be played by senior Michael Nelson. He has been in theatre since his freshman year of high school.
"When I found out I was Peter I was actually shocked because I actually auditioned for the comedic relief. But I was still very thankful for the role," Nelson said.
Over the years theatre has become one of Nelson's biggest passions. It provides a safe space, a relief space and a fun space where he can be himself and have fun.
"Theatre impacted me in a positive way because it brings me joy and happiness and gave me an idea of what I want to do in my life," Nelson said.
Along with this role Nelson has been in Sleeping Beauty, Secret in the Wings, Singing in the Rain, 146 Point Flame and West Side Story.
"The role of Peter is the most important role I've ever had because it is my first main lead role," Nelson said.
Senior Brady Hauglie got the role of Ted. He has been in theatre for about 10 years, going on 11. With so many years of experience theatre has become one of his biggest passions.
"Theatre means everything to me. The idea that one show could change someone's life offers so many possibilities. But what I truly treasure is the family born from the experience of theater every person is welcomed and every relationship is cherished. That is what theater really is showing people they are alone," Hauglie said.
Hauglie has been in many productions including The Wizard of Oz, West Side Story, Twas the Night Before Christmas, Singing in the Rain, Sleeping Beauty and Seussical, along with many others at his church.
"Ted is just a young boy who wants nurturing. He's an orphan so he hasn't had a mother his whole life. He really deserves that care and he he no no  I know hopes with his deepest heart that one day he will have that home," Hauglie said.
Hauglie has enjoyed learning how much theatre has shaped him into who he is today, which gives even more of a drive for his passion.
"I am proud of how far I've come. I used to be so scared of life and where it would take me. Now, I appreciate everything I do every day. Being able to still do these two shows has saved so many, and I believe we will do so much more," Hauglie said.