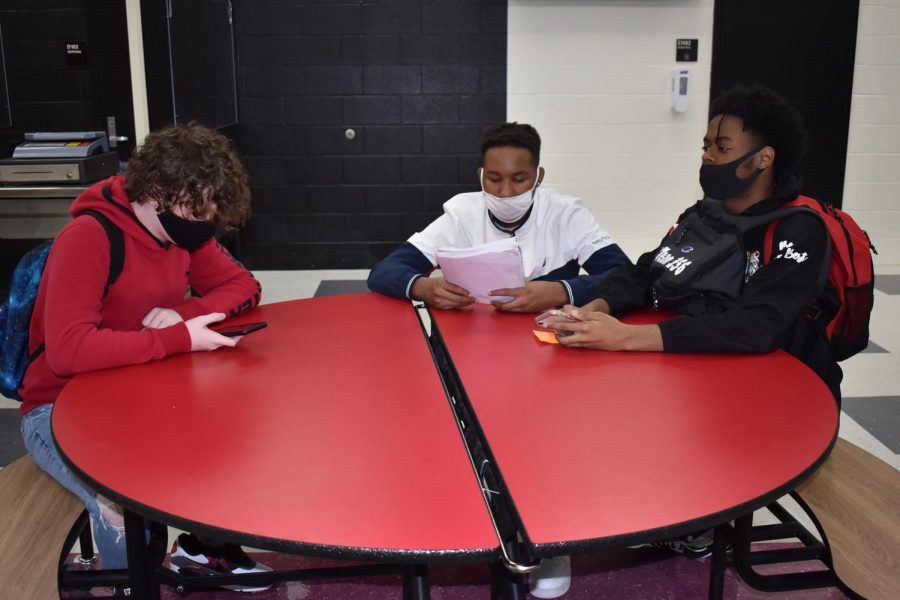 Photo Credit: Lauran McClendon
Governor Extends Mask Order Until December
In a briefing this past Thursday, Gov. Kay Ivey announced the extension of the Alabama mask mandate which was now extended to Dec. 11 at 5 p.m.
Ivey first announced the first mask mandate early this summer and has continued to surprise many Alabamians as she has extended the mandate multiple times since. As a Republican many expected Ivey to follow in the footsteps of many other Southern states and only enforce the mandate for the first few weeks and then let it die out.
"I am incredibly proud of our governor for continuing the mask order," journalism teacher Erin Coggins said. "It's not like she is doing this to show her authority. She is doing this to keep the people of Alabama safe. If only, everyone would see it that way."
With the continuous increase of COVID-19 cases in the state, Ivey has done what many think is a good job by extending the mask order. While many have disagreed with her decision and even some attempting to sue for her supposed "infringement upon their constitutional rights", she has continued to ignore the push back and stick to what she believes best for our state.
While this newest extension of the mask mandate does include a few changes, including the removal of emergency occupancy rates and the use of partitions in places like hair salons, gyms and restaurants.
"I work in retail and we are constantly seeing people come in without their masks," senior Isabel Pollard said. "There are not any changes to my place of business, but hopefully with other changes, people will begin to comply with the order overall."
Many Alabamians have appreciated the direction Ivey has gone regarding COVID-19 restrictions and are hopeful she will continue protecting the state until case numbers decrease tremendously.
"Gov. Ivey is not playing and I like that," Coggins said.