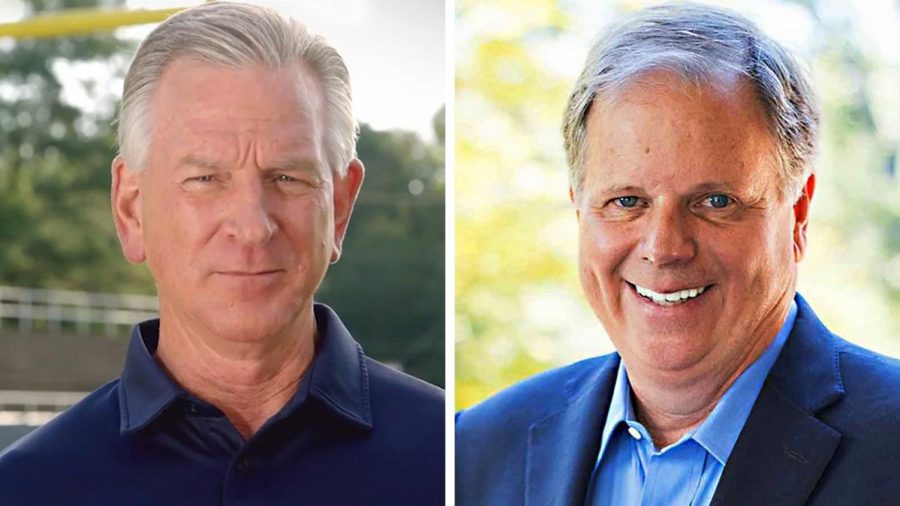 Photo Credit: Printed With Permission by WUVA
Alabama Senate Race Has Far-Reaching Implications
With election day tomorrow, Alabamians everywhere are eager to find out which person will represent them for the next six years. Democratic Sen Doug Jones and republican Tommy Tuberville are running against each other during this year's race.
Jones was elected in 2017 on a special election after Jeff Sessions left office to become Attorney General of the United States. Even in a state rooted in red, Jones managed to win against Roy Moore and has since seemed to please many southern Democrats.
Even with his previous win, Jones is running a close race against Tuberville who claims to be a devout Christian and the ideal Republican candidate. Tuberville used to coach football at Auburn and has since become a household name.
Political analyst Dr. Jess Brown had a lot say when it comes to the Alabama Senate race regarding Tuberville and his campaign strategies.
"Tuberville's messaging has been tightly controlled by professional campaign operatives, in my
view. He has much name recognition, a valuable political commodity, as a result of being the head football coach at AU. His campaign uses the image of being a coach to appeal to many Alabama voters who unfortunately pay much more attention to college football than public policy," Brown said. "Moreover, his campaign avoids debates and serious discussions of issues. It avoids some public events, but engages in carefully staged, politically safe, small events. His campaign effectively hides in plain sight from media scrutiny. It stays with one message: We love Trump. To date, this two-pronged strategy may not serve a public interest, but in terms of raw politics, it works."
The past few months, Tuberville has been adamant about avoiding publicity and even refused to share what church he attends, while Tuberville has chosen to take the more private route it seems to leave many voters questioning especially with accusations from Jones saying he has only lived in Alabama for 18 months. Jones has presented to be the more open candidate which many are hoping works for him as he is a Democrat running in a vibrantly red state.
"Senator Jones, to date, has made no serious errors in messaging. But, he has not communicated with themes or ideas that take risk and attempt to seriously disturb the political landscape in Alabama, which is dominated by Republicans," Brown said. "His speeches and commercials have been largely predictable, cookie-cutter ideas used generally by Democrats throughout the U.S. Senator Jones must acquire a large segment of the independent voter block to even have a chance. While not Mission Impossible; his messaging to date is just salient enough to do that in my view."
Tomorrow as the polls fill with voters it will finally be decided if Alabama is progressing and Jones has really made a place for himself in the state or if his time is over and the Republican candidate Tuberville will take office.
"Regarding the Jones-Tuberville contest. As noted earlier, there is very limited polling. The core
Republican vote in Alabama is 45 percent. The core Democrat vote is 36 percent," Brown said. "Each candidate is guaranteed to get this base vote of their follow partisans. And, Alabama will be one of President Trump top vote-getting states. So, I imagine Tuberville enjoys a comfortable lead at this point, probably something like 9 to 12 percentage points."