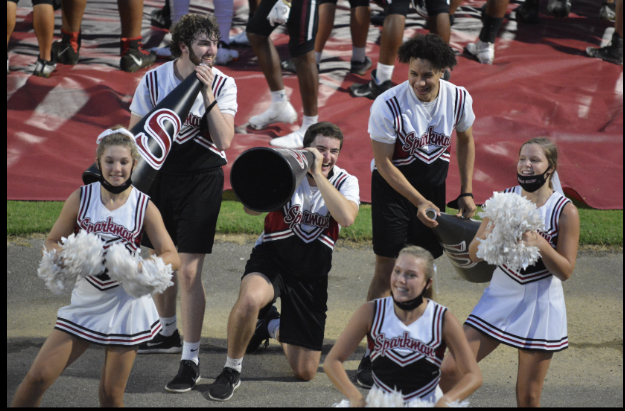 Photo by Cierra Carole
Football Returns Along With New Way to Purchase Tickets
When the Alabama High School Athletic Association announced that football would be played, they set guidelines for all teams to follow. Players who are normally in different clusters are now spread all over the field.
Things such as social distancing on the football field and participating in game day from home are being used in an effort to reduce contact between individuals. There are new procedures and rules to put in place in an effort to continue to keep the players on the field safe including limiting the number of people in the weight room during training and spacing out players across the 10-yard-lines.
"It's hard to adjust but necessary to play"  said senior player Karon White, "my teammates and I are doing whatever we have to do to be able to continue the season."
In order to keep contact down between fans and ticket-takers, the administrations announced last week that tickets will no longer be sold at the gate.  Students and parents have two options: The first option is to visit the front office, which will be open from 2 p.m. to 3 p.m.. There 600 pre-sale tickets will be available the Monday before each home game. The second option is to buy tickets on the GoFan website at 8 a.m. the morning of the game.These processes are intended to minimize contact between individuals and the physical exchange of cash. If someone is unable to purchase tickets due to limitations, they will be able to watch each game online.
New guidelines for fans in the stands have also been implemented. 
"All entrants must wear a mask and practice social distancing guidelines while in the stadium," assistant principal Tina Reid said. "All fans must stay seated in the stands unless visiting the concession stand or restrooms."