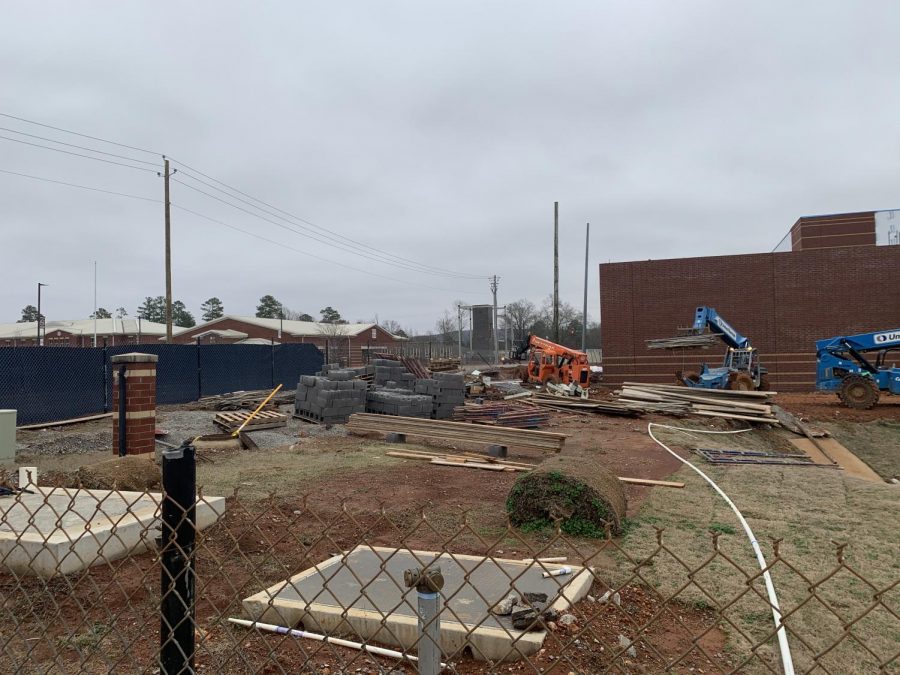 Student Covers Closing Of Ford's Chapel Road
Starting on January 18, the intersection of Jeff Road and Ford's Chapel Road will be closed for six weeks, if weather permits, for the safe installment and construction of the sky bridge connecting the high school to the ninth grade school.
Due to the inconvenience, different courses of action will need to be taken for students who usually travel this route in order to get to school on time. Principal Christopher Shaw provides student drivers advice on getting to school.
"The closing will not affect the bus schedule," Shaw said. "For the students driving, I advise they leave 15 minutes earlier than usual."
The car rider line at the high school will be open for passage to students to avoid unnecessary time lost getting to and from school.
Students may be affected all depending on the person. Junior Xavier Hutchinson will have no problem with the temporary change.
"It takes just about 15 minutes for me to get to school," Hutchinson said. "While it does not affect me, there may be others affected because of a certain route."
Students who are affected by this will have a slight change of routine according to junior Bethany Stone.
"It would normally take me 10 minutes to get there," Stone said. "Now it is going to take me around 30 minutes getting around the traffic and block in the intersection.
Whether a student is affected or not, all should be on lookout for heavy traffic and be careful on the roads at all times.