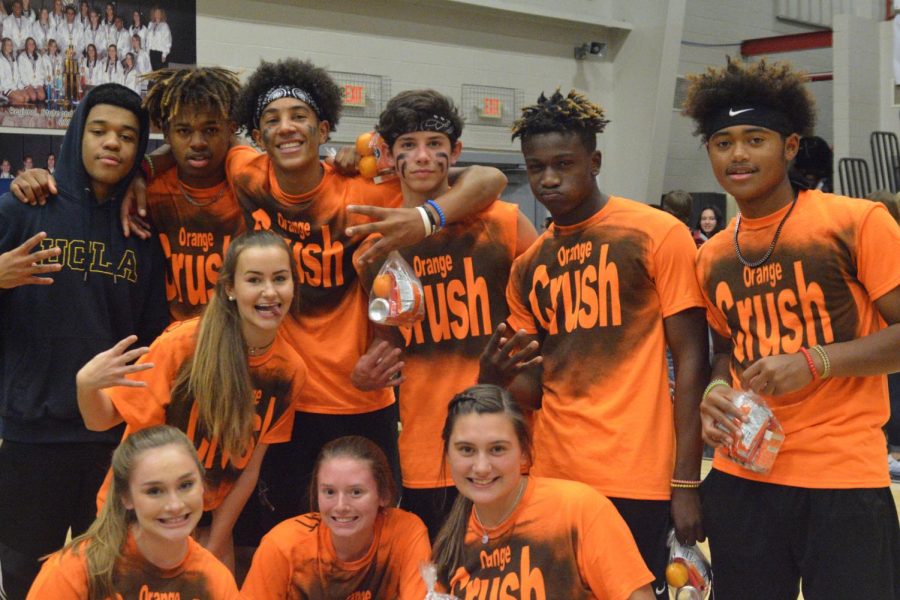 Medical Academy Hosts Annual Volleyball Tourney for Cancer
For the last two years medical academy teachers, Kim Goins and Angela Holland, have organized and participated in HOSA's national fundraiser for pediatric cancer. 
This year's event took place during AO on Thursday, Dec. 12. Twelve teams signed up to play, including one teacher team. Orange Crush repeated as the tournament champions. 
"It was exciting and our team was just like one big family," Orange Crush team member sophomore Sammie Clegg said. 
 All proceeds from the tournament entry fees to the game entry charge will be donated to pediatric cancer. HOSA and medical academy students have become passionate about this event because of who the money helps. 
"I never had a little sibling. The closest I've had is my little cousin and I've always wanted a little sibling," senior Bella Powell said.  
School all over the nation that are raising money for this organization, to help fund research for pediatric cancer and fund treatment for families." 
At the time of publication, the total amount of the donation had not been solidified.