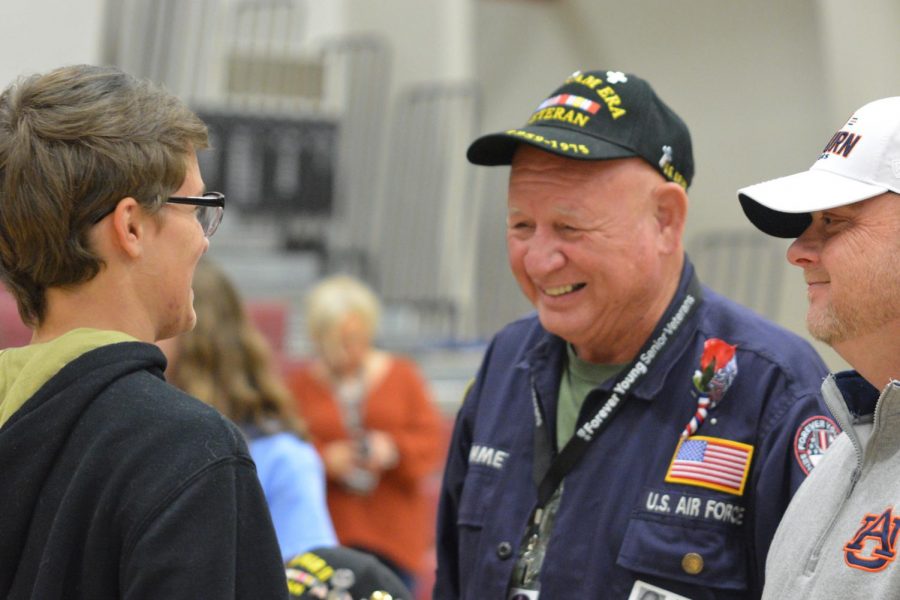 Photo Credit: Kate Irving
Seven Veterans Honored At Today's Assembly
With Veteran's Day around the corner, the annual Veteran's Day assembly was held in honor of courageous veterans. 
On Nov. 4, the history club with sponsor Erin Coggins introduced seven veterans for an hour of honor and respect. 
"I think every student in this school needs to be reminded that there are people who have sacrificed their lives to make sure we have the freedoms of this country," Coggins said. 
In attendance to the assembly were seven veterans ranging from World War Two to Afghanistan. Each were called by name and introduced while students applauded their sacrifice and generosity. 
"What they've done for us is insane. Like, you can't even imagine it," sophomore Anna Ellis said. 
The assembly concluded with a speech from Nick Dambron who spoke about how he turned his life around and the hardships, how he got through them. 
"I think that was the kind of speech that we needed today and it made me see him as more than a soldier," Coggins said.