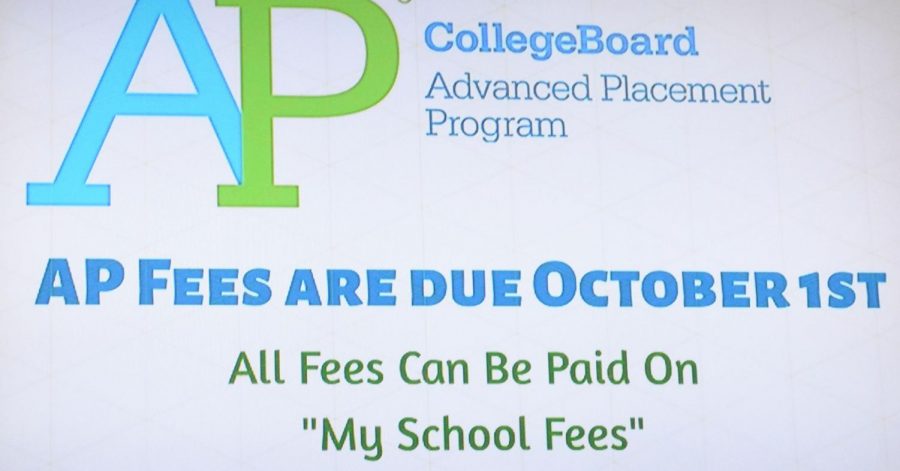 Ap Fees to be Collected at Earlier Date
The college board set a new policy requiring students to pay AP fees on an earlier date. Studies show that AP scores increase by committing to it earlier in the year.
AP fees are $94 and will be collected by October. They can be paid on my school fees.There will be a $40 cancellation or unused exam fee.
"The college board collated about 10 schools and they said what if we make students pay earlier, that way if they pay earlier they commit to taking the test earlier which means it will have better buy in for those students," Marcia McCants said.
Ap scores range from one to five with one being the lowest and five being the highest. Schools that were paying earlier than Sparkman had higher scores than those who were paying on the regular schedule late in March. 
"It's going to help us a lot as a school, because in the spring we have a lot going on. It's the end of the year so now we don't have to worry about ordering AP exams and collecting money because we've already done that," McCants said.
Some of the students pay their own AP fees and other fees on top of that. If students have more than one AP class, it can really build up so it may be more difficult on students coming up having to pay them all at once.
"I have a significant number of students who pay for it themselves. Like they'll say Dr. Whitworth I get paid on Friday, can I pay then," Dr. Jan Whitworth said.
AP classes can help to better prepare for college. Students tend to want the experience in these courses rather than worry about the grade they make on the exams.
"The results are if you take AP in high school you're much more likely to make it in college. I think the pluses outweigh the negative," Whitworth said.