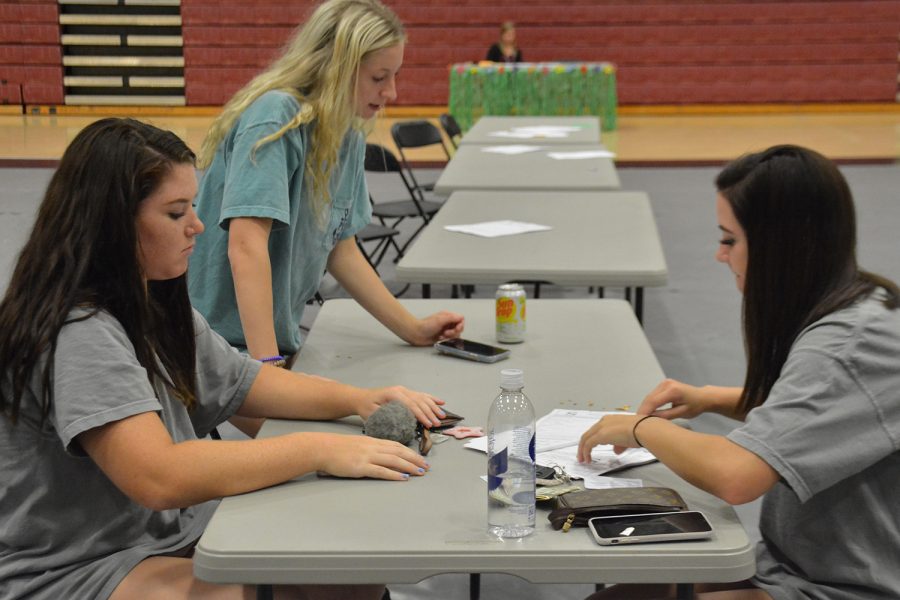 Photo Credit: Cierra Carle
Students Exhibit Patience As Construction Invades Parking Lot
The skybridge, fine art building and new classrooms are all new additions coming to campus that students are patiently waiting for, however something they seem to fall short of finding patience for is parking. 
 With all the coming changes, construction has taken over large areas of the school's available parking spots. Construction workers have begun to work in the surrounding area which has led to gravel, mud and water flowing throughout the parking area. This started the creative solution of adding more spots to ensure that parking spots were not lost. Assigned spots were still required for all students parking on campus. 
"The main issues we are having with parking at the moment is individuals not adhering to their parking assignments," assistant principal Nekeysha Jones said. "When one student ‍parks in another's spot it can lead to a chain of students not parking in their correct spot."
Since there was a decrease in the amount of spots from last school year, the way the school administration decided to compensate for the loss of spots for students was to allow all seniors a spot, and then offered whatever was left through a lottery system to juniors. While most juniors did receive a spot, sophomores this school year have lost the ability to park due to this method.  
"Unlike most individuals thought, we do not have as limited parking as anticipated, there was actually a lot more spots available to students then what was expected," Jones said. "Thus far we have been able to supply parking spots to all seniors and juniors that applied, except for the few we are still fielding through."
Although there have been some difficulties when it comes to student parking, over time students will fall into a routine when entering and exiting the school, which should decrease the amount of time it takes for students to leave campus once the last bell of the day rings.
"With all the traffic due to only have one exit points for cars it usually takes me about 20 minutes to exit the school," senior Dallas Jones said. "Since they are building the new spaces it will give all students the opportunity to park instead of like last year when the school ran out of spaces."