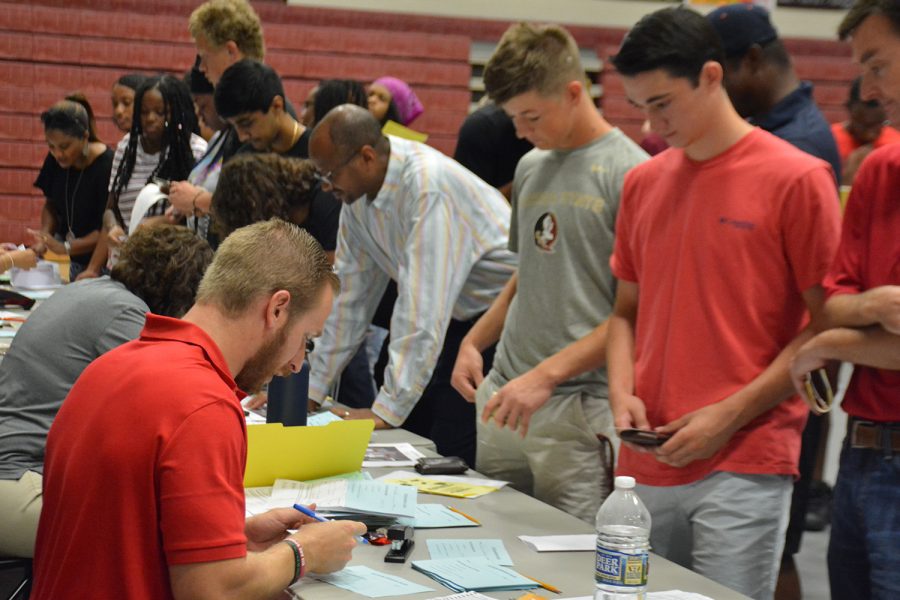 Cierra Carle
Seniors Ready To Tackle Final Year Of High School
While back to school specials are winding down and students are getting settled into their new classes, there are a few challenges the up and coming high schoolers have to face. 
A few seniors have come forward to provide some wisdom to the underclassmen to be better equipped with facing such challenges. Issues such as senioritis and motivation pose the most problems for seniors and some juniors. Most of the seniors,like Elisha Jones, say they feel are ready to go and look forward to what's after high school. 
"I have been here for four years and I am ready to explore what else is out there in the world," Jones said, "It helps to keep busy and find something to do, whether it is extra-curricular or not, so you can keep from feeling bogged down all of the time."
All the while, other seniors like Isaiah Cangelosi believe that the most important tip for high school is to have a great experience. Whether it be through friends or after-school activities.
"Focus on your grades and having fun in and out of school. Try to relax after you get your homework done and unwind," Cangelosi said.
While the seniors are on their last leg of high school, others are just beginning their trek. Over the few years that the 2020 graduating class has been here, wisdom has been gathered and experiences remembered.
"Be yourself and be responsible, education will treat you well if you can be true to yourself. Take every experience, good or bad, and cherish it as it will mold you into the person you will be in the future," senior Caleb Jordan said.