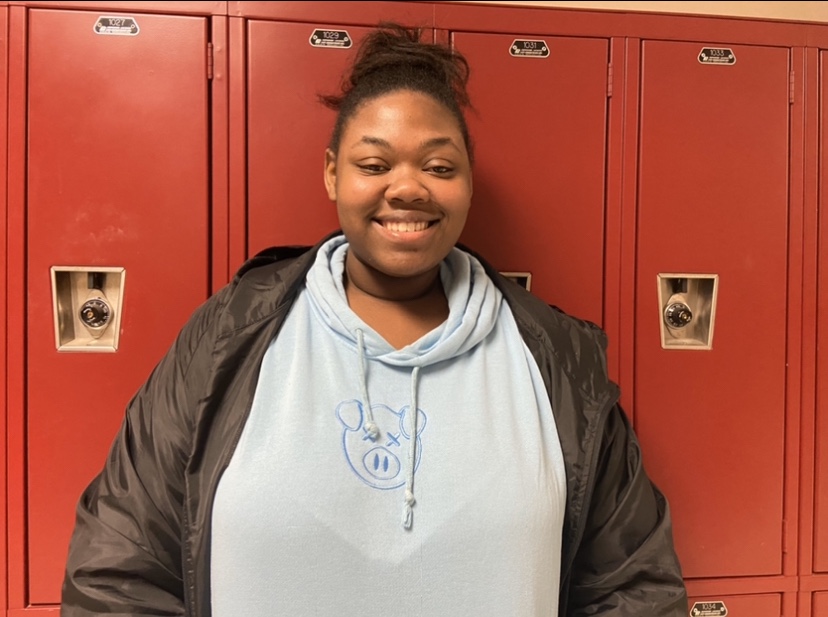 Photo By Emma Headrick
Junior Shares Talent By Making Stickers
All big businesses start small, in a garage, in a parent's basement or in a bedroom. No matter the location all that matters is the passion behind the dream.
Junior Makiya Bunch expresses her creativity and passion by creating and her own stickers. Bunch started her business in January and has made approximately thirty dollars through test run sales. 
"What is great about making my own stickers is that it is basically a boring blank canvas made to throw my art on," junior Makiya Bunch said.
Bunch first got started by watching youtube videos and seeing how other people turn their passions into something they can make money out of. She saw the opportunity to sell them at school because of the wide variety of things students could use stickers for.   
"At first, starting a small business was just an idea because I do want to start a legit business, making stickers was not an ideal first choice, but the more I thought on it the more I realized that what I'm trying to do could actually work because a good amount of people at Sparkman use hydro flasks, laptops, phone cases, etc.," Bunch said.
Bunch's ideas come from her own pre-existing knowledge or from youtube videos that spark her imagination. Her process for making the stickers is once she has an idea for a sticker she turns it into a drawing on her iPad using software called procreate. After drawing the stickers she arranges them and prints them out onto sticker paper and then cuts the stickers out and places matching stickers into bags to sell. 
"My motivation is truly my iPad and procreate. Drawing and constantly thinking of new ideas that I can just draw and send to my printer is exciting to me, making these little stickers and the thought of seeing someone's reaction truly is my source to keep going,"  Bunch said.