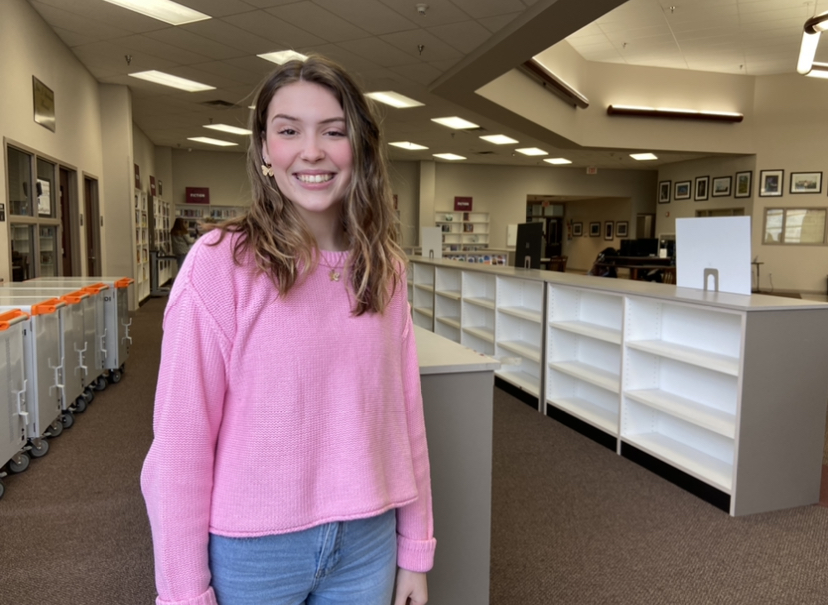 Senior Says Goodbye To Dance And Theatre
As the 2019-2020 school year comes to a close, Sarah Schomburg is telling Sparkman Theatre and Heidi Knight School of Dance goodbye and going off to college.
Schomburg began her dancing career at the tender age of five when her mother signed her up for ballet. She spent her entire kindergarten year dancing after school and listening to the dance instructors tell her what to do. Everything but one thing was perfect. Schomburg hated being bossed around. 
After she finished her first and only year of ballet, Schomburg decided to leave dance behind her and move on to other things. She had no intention of ever dancing ever again until three years later when her best friend, Riley Patterson, invited her to her dance recital. As she watched the dancers move across the stage gracefully, Schomburg fell in love with dance and begged her mother to sign her up. She began dancing for Heidi Knight School of Dance the following year. 
For the next seven years, Schomburg danced as much as she could, falling back in love with the sport everyday. It wasn't until her sophomore year that she found her second passion. Theatre. 
"Three of my really close friends at the time were in theatre," Schomburg said. "Every morning, we would go into Mr. Harbison's classroom and they asked him about the show. They were doing Addams Family that year. He asked me if I wanted to be in theatre, too. I got my schedule changed, auditioned and then I did Addams family. I fell in love with theatre and I've been doing it ever since."
This wasn't her first year of theatre. Schomburg also took theatre in the eighth grade at Monrovia Middle School where she participated in a minor production put on by the school. She also took Ms. Glover's theatre class in ninth grade and played a role in the yearly class play. 
She wasn't very passionate about theatre until her sophomore year of high school. As soon as she was sucked into the theatre program, Schomburg began using her dancing experience to give herself a slight advantage over inexperienced actors.
"I feel like I would've much rather started as a dancer trying to learn how to sing than as a singer learning how to dance," Schomburg said.
Since then, Schomburg has participated in productions such as Singin' in the Rain where she shared the role of Kathy Selden with Hope Keys.
 Despite her years of experience, she still has her fair share of pre show jitters from time to time. Thankfully, Schomburg has a great support system. 
"It's really nice to have a lot of people around you that are telling you to break a leg," Schomburg said. "It kind of calms you."
 Her first real community show took place over the summer of 2019 when she played Nikki Ahlf's understudy as Campbell in Bring It On! At first, Schomburg was discouraged by many critics who claimed that dancers should remain dancers but Ahlf quickly raised her spirits. Schomburg learned that they had much more in common than she had initially believed and found her inspiration to keep going. She was given two shows in the production and performed them without a problem.
Schomburg also found inspiration in her voice coach, Luz Ladrillomo. Ladrillomo has done a great job at making sure Schomburg doesn't grow discouraged in her ability to act, often times reminding her that she can pursue her dreams of being on Broadway someday. 
This may be her last year dancing at Heidi Knight but Schomburg has no regrets. Yes, she may be sad, leaving behind teammates such as Chloe Gregory and Dominique Watson, both of which she has been dancing with since the beginning of her dancing career but Schomburg says she would not change a thing.