Every day both teachers and students are impacted by their interactions with each other.  Even though sometimes teachers can make it harder for students more often than not it is the teacher that is blessing the student with a friendly smile or by just letting the student know that someone cares about them. 
Teachers are also considered some of the most important yet underpaid jobs in the world, which proposes the big question: Why teach? The simple answer could be their love for knowledge or their love for children, but there can be a much deeper reason for all of it.  
Every teacher or staff member in the education field has a different reason for becoming the knowledge powerhouse that they are now.  Whether it may be by happenstance or because they had been feeling like they wanted to be one since they came out of the womb.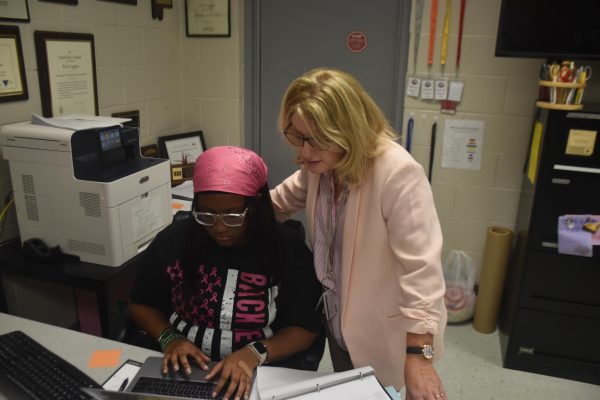 "I didn't originally start out with teaching. I kind of fell into it and I've been here for 22 years and I think it is just working with kids. With what I get to teach (journalism, yearbook, multimedia design), I get to see my students in action all the time and so it is really cool to see them do things that they didn't think they could do or to celebrate with them when they do win. So it's really to show the younger generation that they can win," journalism teacher Erin Coggins said. 
The impact of a good education experience really shapes the future of young men and women.  It is one of the most important relationships to have growing up having a trusted adult on your side in tough situations. According to Zippia.com 83% of students say a teacher helped improve their self-esteem, 79% of students were encouraged to follow their dreams by a teacher and 75% of students say they had a teacher as an important figure and role model. 
"I became a teacher because I come from a lineage of educators from my grandmother to me. I have always had a passion for impacting young people and being a teacher was always the way for me to fulfill my calling. It is definitely a passion of mine to be able to impact students in a positive way," health teacher Cedric Austin said. "I will say teachers are underpaid but to me it has never been about the money. When you have former students come back to you they are appreciative of how I served and how it impacted their lives. That's something you can't put a price tag on. And this is something that I will keep doing."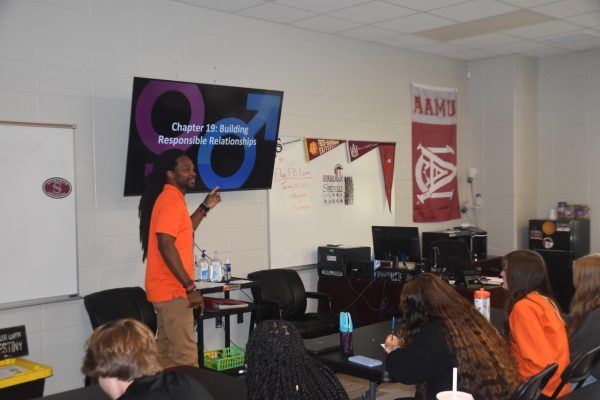 A job in the education field is never just a simple and easy task.  Teachers spend early mornings and long nights trying to give the best education experience possible to each young and bright child.  They are also shaping thought processes and the future of all of society, not just the people that are in their classrooms. 
"The best part about teaching is the impact and the decisions you get to help young people make and to see young people grow up into productive citizens. And to see that your influence can change them in a positive way that feeling outweighs any negative that can come up throughout this career.  Even though there are negatives to the job I always remember my 'why'…and summers," coach Spencer Smith said.