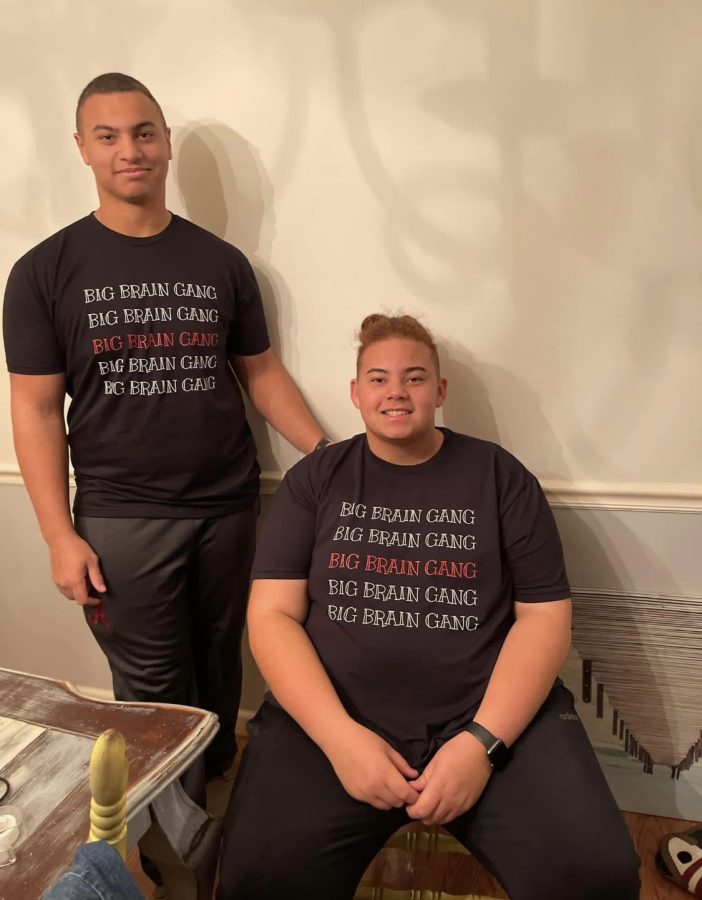 Photo Credit: Jacob Edwards
Senior Reflects On Life Changing Malformation
On Jan. 28, senior Jacob Edwards' life was changed forever. He was diagnosed with a Chiari malformation, which his doctor said could have been present at birth.
With Chiari malformation a part of the brain at the back of the skull bulges through a normal opening where it meets the spinal canal, putting pressure on parts of the brain and the spinal cord. It is a common occurrence but each case is handled differently. 
"We went to maybe two or three different doctors when my symptoms started to really become exaggerated and no one knew what exactly was happening. My main doctor eventually directed us to a neurologist in Birmingham where he later diagnosed me," Jacob said. 
Symptoms vary but Jacob experienced numbness on the entire right side of his body. He also had trouble trying to tell the difference between what was cold and what was hot. 
"I think the most challenging part of my symptoms getting worse was my ability to write like I used to. The numbness in my right hand made it hard to even hold a pen or pencil, much less write anything," Jacob said. 
Jacob's family and friends have been his biggest support system. They helped him to start selling T-shirts for charity and to spread awareness. His brother, Rylan, has been one of his biggest helpers. 
"Mostly what I have been doing for Jacob is little things like doing his chores for him. It does not seem like much but I do what I can to help out," Rylan said. 
For Jacob, this has been an eye opening experience. He feels as though it has taught him how to approach problems with no fear. When surgery was mentioned, it did not even phase him.
"I think I have become more tolerant to everyone's differences and truly understood how finite my life is. Anything could have happened to me, and I am extremely grateful that my condition is curable," Jacob said.
Although there is not much his brother can do, Rylan has shown support by wearing his "Big Brain Gang" shirt and encouraging others to buy one. It is a common diagnosis but not many people know what a Chiari malformation is. 
"Nothing can change our relationship. This surgery does not have many risks but I still prayed that he would make it out just fine. I might take it a little easier on him now that he had his surgery," Rylan said. 
Something as simple as keeping a positive mindset is what has kept Jacob going. He knew this surgery would just be one small step in his journey. Jacob describes himself as a fighter and knew that he would be just fine. 
"This is now my life. I will not live in fear because of this condition. And I will raise awareness and support any research to better the lives of those going through this situation like me," Jacob said.