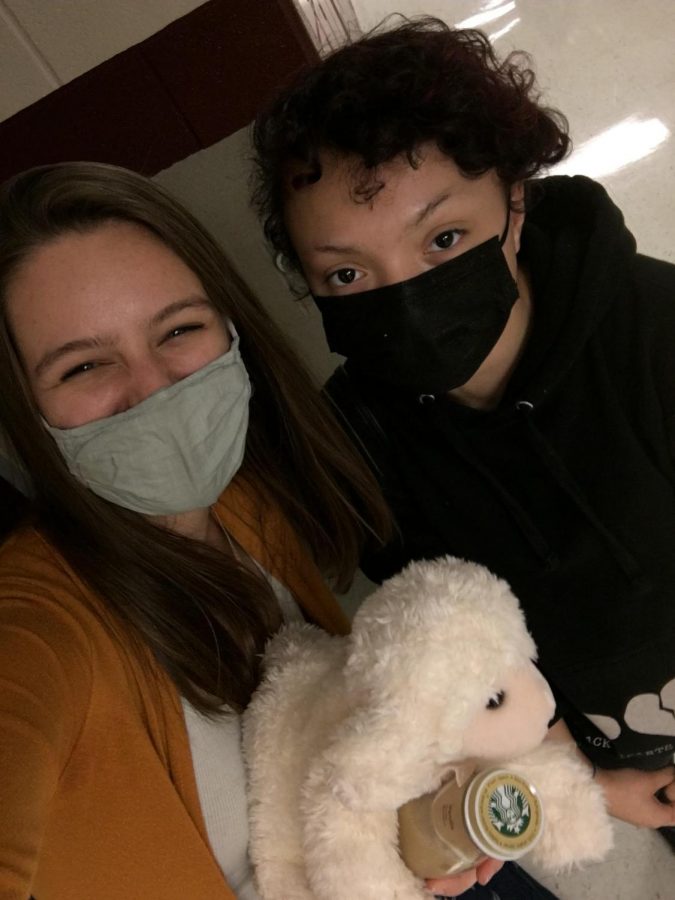 Photo Credit: Photo Courtesy Of Jayanna Curry
Junior Shows Her Passion For Activism
According to the United States Bureau of Labor Statistics, the percentage of American workers who volunteer, ages 16 and older, have been significantly decreasing since 2015. Teen advocates and volunteers are commonly faced with limitations, such as age, time etc., so it makes it difficult for those who want to give their time volunteering. Though volunteering activities within the youth has had a steep decline, junior Jayanna Curry has sparked activism for the welfare of animals by donating funds from a project she was assigned to in school.
In Curry's Contemporary World Issues Civics Engage class, she was assigned a Service Learning project where she researched and dove into different organizations and their mission statements. Eventually, Curry made a decision on shining a light on animal abuse.
"I started really trying to think of ways to get people interested in my topic in a way that would grab their attention without being too intense or not intense enough." Curry said. "So, I decided to do a presentation, hand out stuffed animals, and have the class watch a TEDTalk on animal rights activism."
Going more in depth with Curry's research, she spent a great deal of time looking at no kill shelter organizations until she landed on the one she committed to.
"I chose the Greater Huntsville Humane Society(GHHS) after spending a long night looking at a bunch of no kill shelter options in Alabama. I watched a TEDTalk and found out that the branch was connected to the National Humane Society, which I already looked up in regards to animal rights activism." Curry said.
After choosing the organization, Curry's process was fairly easy as most of it took place within the Civics class. She was able to donate a great sum of money with the help from teachers and students.
"I actually just made a presentation and asked people to donate how much they thought the twelve stuffed animals were worth or whatever they had and I would multiply that by the dozen I bought and pay that to the GHHS. There was $8.18 in the end, I believe, so I donated roughly under $100." Curry said. "Mrs. Bailey, the staff, and the correspondents at the GHHS were the biggest support and help in the project. They offered me information and guidance when I needed it. The student submissions to the surveys and participation during my presentation was also very helpful and encouraging." Curry said.
Often people donate with an idea of what their money will go towards but they may not have the exact image. Specifically, the GHHS primarily focuses on the health and care of animals and with all of this in mind, Curry has hopes that may come from what she raised.
"I'm hoping it all went to food, bedding, grooming, etc. for the various creatures there. Donations to non-profit organizations are a lot like small businesses. Just like how buying from a small business can put food on someone's table, donating to nonprofits can help out in a tremendous way." Curry said.
There is not an exact formula or template to follow when doing something great for those around you, including animals. Curry demonstrates that we can take the things we see in our day to day routines and create a ripple effect of change.
"Activism isn't always just protesting or holding up a sign or getting arrested or dragged away from a scene kicking and fighting. You don't have to be able to drive. You don't have to have money. You don't have to be a certain age. You just have to be creative. Any way that you can think of making a difference in your country, or even just your community is worth looking into." Curry said. "For instance, a nine year old in Chicago raised $22K for COVID-19 equipment in a hospital selling friendship bracelets. Don't let your age hold you back from changing something you don't like. Look for small ways you can make a difference until they start making a big difference." Curry said.