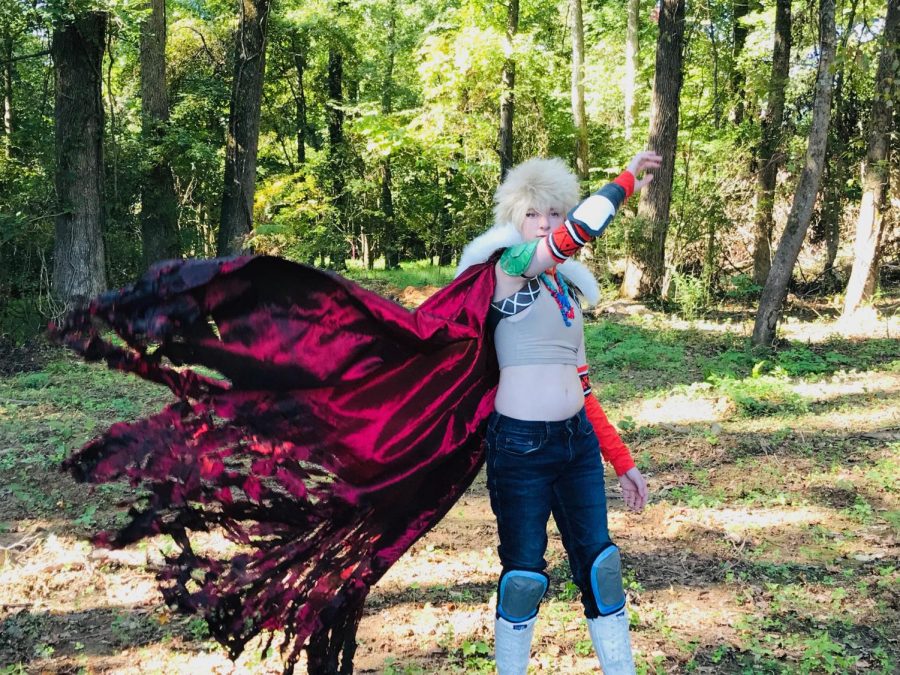 Photo Courtesy of Kai Howell-Diamond
Sophomore Uses Down Time To Up Cosplay Game
As the year finally begins to wind down, many people find themselves with an excess of time on their hands. For sophomore Kai Howell-Diamond, this time is dedicated to honing his craft and hobby: cosplay.
Howell-Diamond had first taken interest in cosplay after seeing several online personalities show off their handmade costumes. Now, two years later, he's amassed a collection of his own costumes and is keen on developing more. Although the hobby had taken root out of sheer boredom, Howell-Diamond now looks forward to the fiercely supportive and accepting community to be found at conventions, as fans gather to meet and celebrate other creators.
Howell-Diamond first starts his projects by picking out a character he likes from a series and planning out exactly what it would take to replicate it.
"When planning, you have to look at the cost of materials as well as the time it'll take to make the costume itself," Howell-Diamond said. "Oftentimes you do have to start from scratch, though luckily most characters do have patterns for their costumes on places like Etsy, so you're not completely alone. I've made three costumes: two of them were completely from scratch, the third was from a pattern."
Once his costume is up to par, the only thing left to do it to show it off, whether it be by creating content—photoshoots, TikToks—or by going to the upcoming conventions, which would have given him the opportunity to meet new people, along with the chance to see different cosplays. Even as the amount of conventions dwindles, Howell-Diamond still manages to find the positives.
"Before quarantine, I had been planning for several large conventions but due to Covid, they were all canceled," Howell-Diamond said. "However, this has given me time to improve my cosplays and to work on several new costumes."