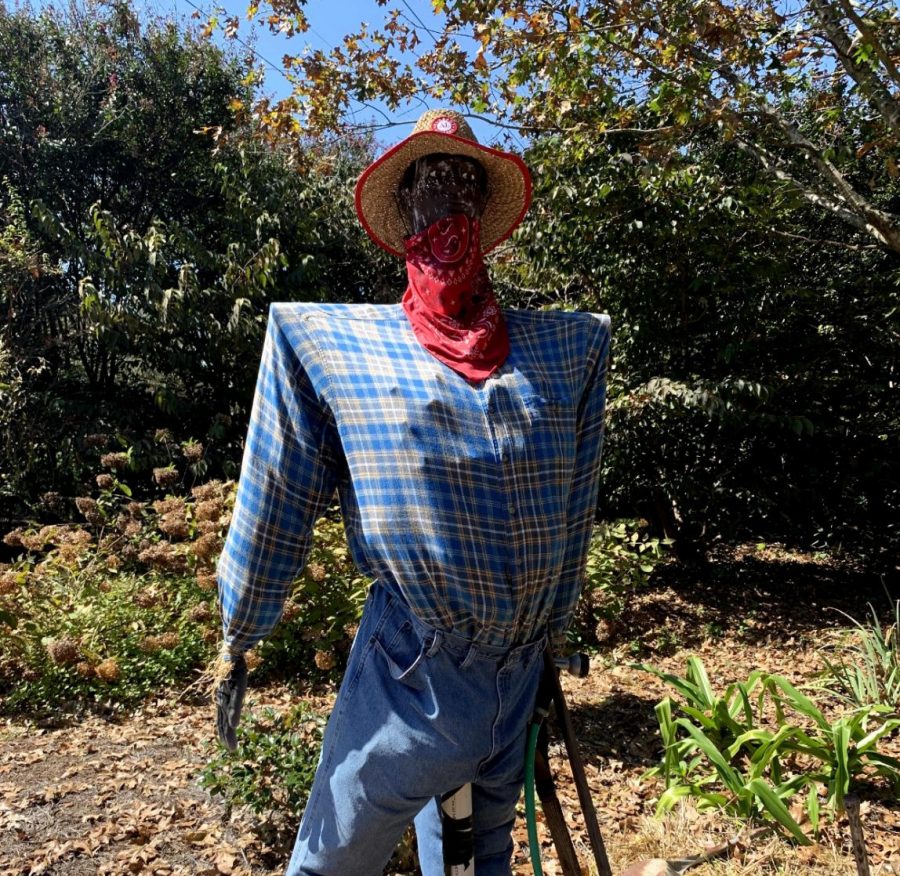 Photo Credit: Mckynna Stevens
Huntsville Scarecrow Trail Leaves Student Amazed
October 23, 2020
Huntsville has many fun fall time activities for everyone to attend. From pumpkin patches to apple picking, there is something for everyone. This October the Botanical Gardens is hosting a scarecrow trail. It is open from September 7 to October 31, so get tickets now. You can order your tickets online or pay when you get there.
The scarecrow trail is held annually at the gardens so families can have another fun activity. Scarecrows are created by members of our community and displayed for all to see. They can design them as they please so most of them do not look like an average scarecrow. 
There were many exciting things to see. Other than scarecrows there was also a butterfly house. It is easy to get lost on the trail but you can take a picture of a map before you start your walk. It is definitely an activity any family would love. 
The garden also has other fall activities such as pumpkin displays, hikes, and more. If you are looking for a fun fall activity the Botanical Gardens are definitely the place to be. 
Each year the scarecrows have a theme. The theme this year was nature. There was a caterpillar, spider and more to go along with the theme. The entire theme came together as a whole through each step in the trail,