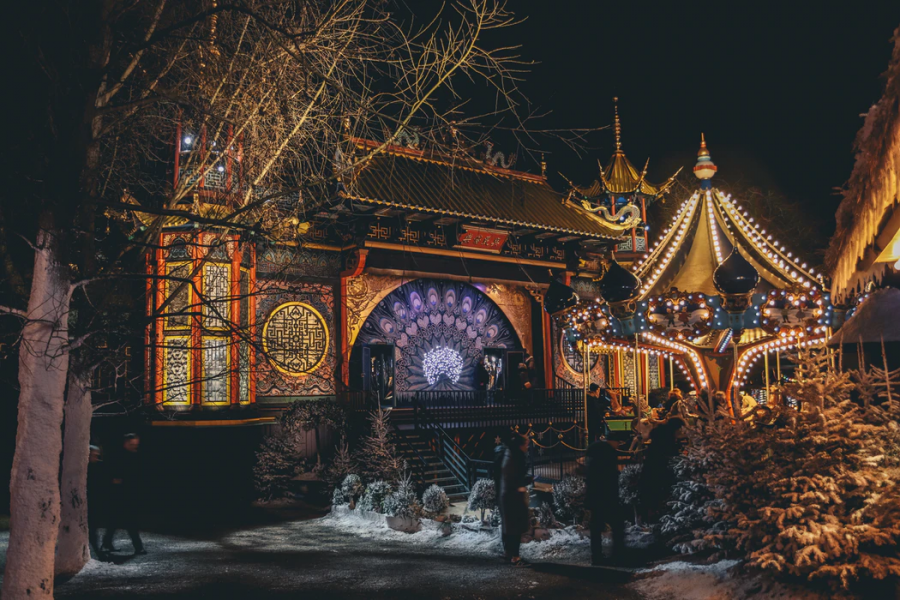 Ray Bradbury's Dark Fantasy Coming-Of-Age Novel Reminds Local Book Expert That One Can Always Triumph Over Fear
Ray Bradbury's 1962 novel Something Wicked This Way Comes is a dark fantasy about two 13-year-old best friends, Jim Nightshade and Will Halloway, learning to grapple with the seasons of life and the fear that comes with it.  The horror and fantasy mixed novel is meant for ninth through twelfth grade, and is a perfect coming-of-age fantasy novel for those who adore dark mysteries and the magical wonder of words.
On the late night of Oct. 23, in Green Town Illinois, a traveling carnival comes to the midwestern town.  The boys— Jim pressing on the desire for something extraordinary to happen to them and Will trying to keep both of them safe— deal with the mysterious and creepy figures of this carnival, slowly learning what fear is and the power of it.  The carnival's leader, Mr. Dark, seemingly has the power to grant the town's citizens their secret desires, yet it comes with a sinister price that the townsfolk can't all pay. Mr. Dark's dark presence is countered by Will's father, Charles Halloway, the town librarian who harbors his own secret fear of growing older than he already is.  Through elements of fantasy and horror, Bradbury depicts the conflicting natures of good and evil, which exists within us all.
Ray Bradbury is most known to high schoolers for the dreaded Fahrenheit 451 we had to read in ninth grade.  Something Wicked This Way Comes is not at all like the dystopian counterpart many students have learned to hate.  Its prose evokes nostalgia of a childhood we all wish we'd once lived, as well as creating horrific scenes that might have the reader stifling a gasp of shock, and the monsters hiding between the lines are far too real for us to ignore.
Fear permeates the very air of aging: whether we're afraid of losing what we have now or just a basic fear of change.  This novel combats it with the wonder of acceptance and internal youth. No matter how old you are, you can still run like the boys in a race against the wind at the end.