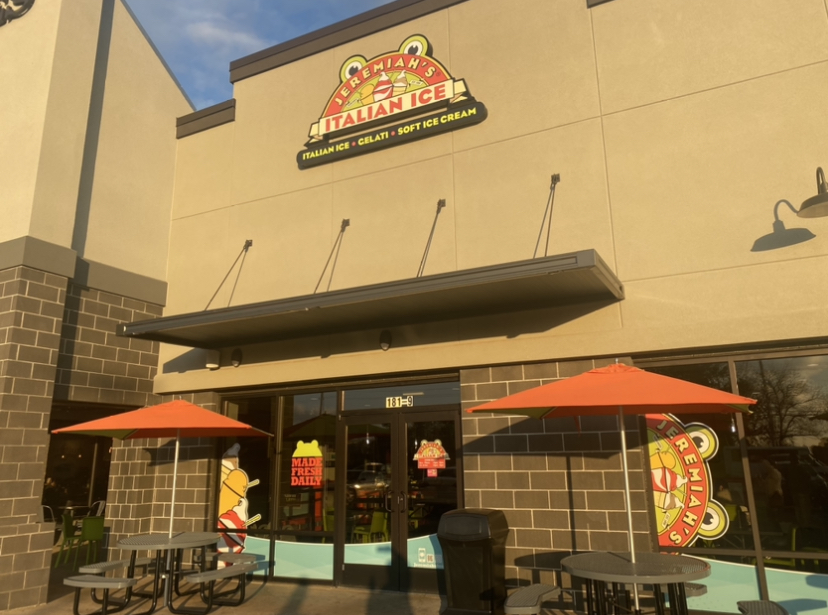 Photo Credit: Bria Howard
New Italian Ice Joint Hops Into Madison
When the Florida-based Italian ice business opened its doors in Madison last August, it was bound to bring in an abundance of customers. Just from the look of the sweet treat I found myself drawn in. 
I recently visited the Italian ice cafe with my father and was impressed with how fun the customer service was. The host was not afraid to mess with me and my dad a little. He was also very polite when explaining how their menu worked as well. They offer three delicious options of cold treats, of course the italian ice, ice cream and the gelati which is a mix of italian ice and ice cream. You also have the option to add toppings of your choice from the menu.
My personal choice was a cotton candy and vanilla ice cream gelati with rainbow sprinkles while my dad chose a strawberry and vanilla gelati (picture of our order below).The mix of the two textures resulted in a delicious combination and I do not think I will be changing my order any time soon. It was so good.
The interior of the cafe was very lively and bright, full of the colors green, red and blue. It also is decorated with wall murals of their frog mascot enjoying the beach while eating an italian ice himself. The overall atmosphere of the interior gives off warm summer vibes and it is definitely going to be a very frequently visited location during the summer. 
In the end I give Jeremiah's a ten out of ten. It is a truly great place to visit after school or work for a quick icy treat.