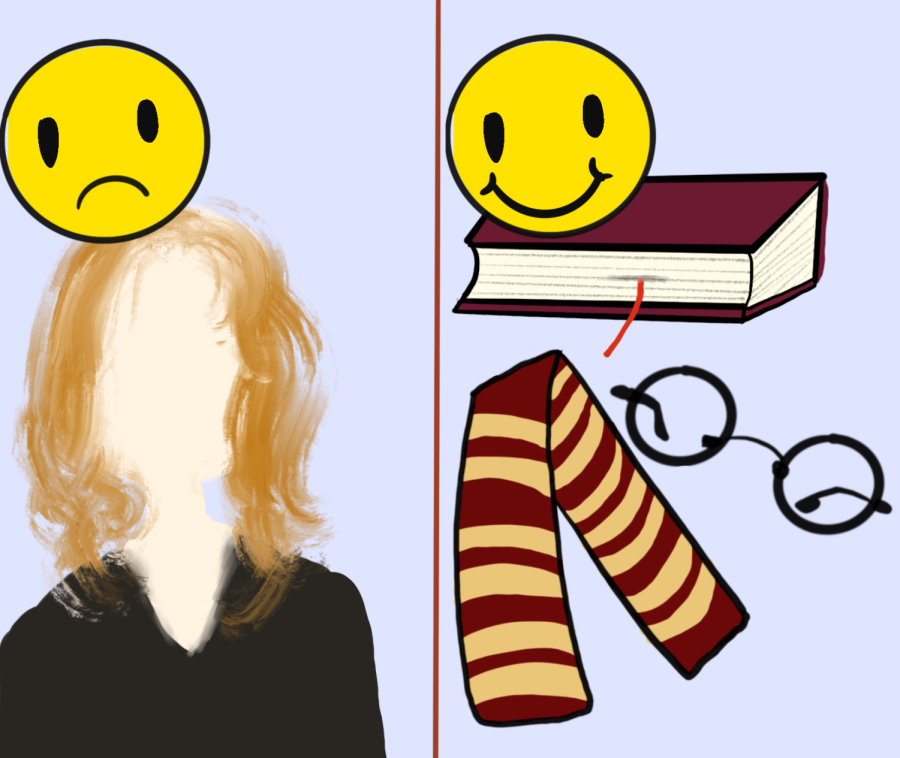 Photo Credit: Art By Jasmine Bezotte
Student Discusses Ability To Separate An Author From Their Work
In the book world, it can come down to two things, the author and the story. But when the author is someone you do not find ideal, is it possible to separate the author from their work?
Take Harry Potter for example. It has a huge fan base and is loved by many, however, the author J.K Rowling is not. As many know the author has taken a lot of heat due to her controversial opinions and morals that have offended several including the people who read her books. However, her Harry Potter books still have a massive fan base that continues to grow. So when it comes to books, readers are faced with the decision of if the story itself is set apart from the author or if they come hand in hand.
It comes down to the reader themselves and whether or not they can both hate an author while simultaneously loving their work. If they can hate the words they say off the pages while loving the words they write. This is also similar to how people choose to separate a character on TV. that they love from the actor that plays them.
In the end, I think it is a personal decision for the reader to weigh morally. Whether or not they feel very strongly about the opinions of the authors they read and let that affect their views on their work or if they can pull their feelings toward a book away from the person who wrote it. 
This can also be seen with author Colleen Hoover who has a big fan base but is not liked by her fans as seen on TikTok. Recently readers of her books have expressed their dislike for Hoover's numbness around abuse within her writing. Her best-selling book "It Ends With US" has been the main target of her fan's disapproval. The book involves an abusive relationship and fans feel that Hoover wrongly romanized the abuse. Despite this new hate for Hoover's writing she still has readers. 
So when it comes to separating an author from their work, it is a decision that is left to the reader.