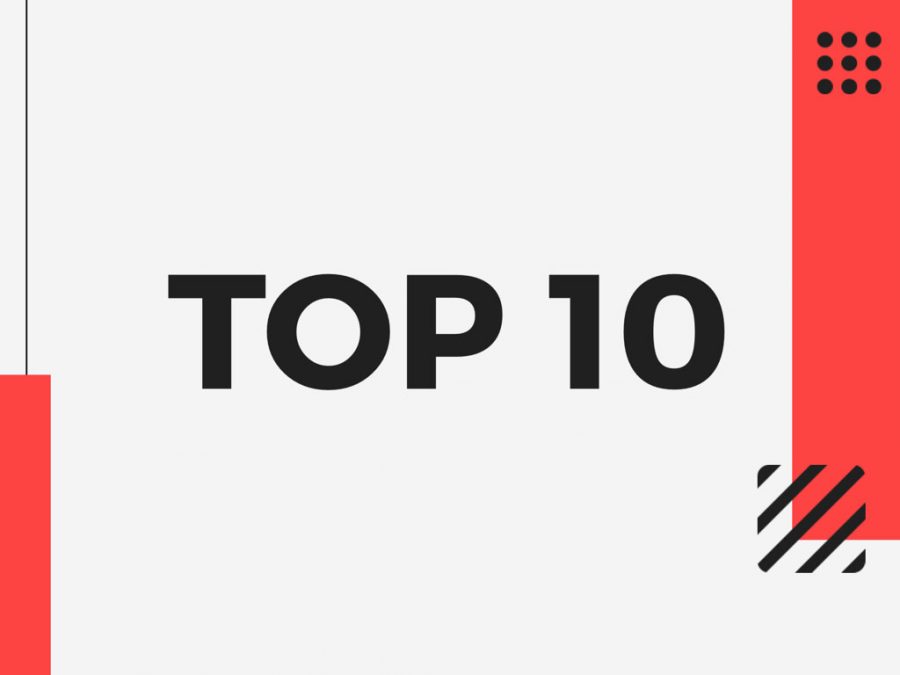 Photo Credit: Graphic by Saylor Cuzzort
Top Ten: Natural Hair Products
Eden Bodyworks Coconut Shea Curl Defining Creme:
This curl defining cream has coconut oil and shea butter, ensuring the best moisture for all types of curls and coils.
PROS: Very defining, a great no-gel styler, moisturizing, affordable
CONS: Somewhat strong scent, not recommended for finer textures
Camille Rose Sweet Ginger Cleansing Rinse Shampoo:
This is one of the best shampoos that cleanses hair without stripping it and keeps moisture in the hair. This rinse has ginger which can help with stimulating hair follicles, which helps with hair growth. It also includes castor oil and aniseed oil, both known for promoting hair growth as well
PROS: Not stripping, moisturizing, easy to rinse and put on, stimulates hair growth over time
CONS: Heavy scent, may not be everyone's personal favorite, pricey
Not Your Mothers Curl Talk Gel:
This gel does a great job at defining curls and coils while keeping hair soft and manageable
PROS: Does not flake easily, can be used alone, light smell
CONS: Can flake and make hair feel crunchy if too much is used, soft hold, will not hold slick back ponytails or edges well
Maui Moisture Vanilla Bean Conditioner:
A thick conditioner that deeply moisturizes curls while making it smell like warm vanilla, this conditioner is one of the best on the market
PROS: Great smell, thick consistency, moisturizing
CONS: Difficult to rinse out properly, can create buildup if not rinsed out well, not recommended for finer textures
Design Essentials Almond and Avocado Leave In:
Infused with avocado and almond oil, this leave-in conditioner is a great moisturizer that can be used daily for wash day, refreshing, or minor touch ups.
PROS: Lightweight, mixes well with most products
CONS: Pricey
Curls Blueberry Bliss Leave in:
Lightweight and a great refresher, this blueberry scented leave-in conditioner will keep curls defined and moisturized for days.
PROS: Moisturizing, can be used for daily use
CONS: Heavy scent, pricey
Carol's Daughter Coil Enhancing Moisture Butter:
Though butters are usually heavy and oily, this Coil Enhancing Moisture Butter feels just like a curl cream and both moisturizes and locks in that moisture.
PROS: Light scent, thick consistency, affordable
CONS: Not recommended for lighter textures, not recommended for daily use
Kim Kimble Movie Set Mousse:
This heat-resistant mousse is a great styler by itself and does not leave hair feeling crunchy or oily. Though the mousse is marketed as a heat-protectant for straightening hair, it is a great curl-enhancing mousse as well.
PROS: Lightweight, can be used as a daily styler
CONS: Pricey, runs out fairly quickly if used everyday
African Pride Pre Shampoo:
This pre-shampoo is a great treatment before washing hair. It can be used fortaking out box braids, reverting a silk-press back to natural curls and detangling hair.
PROS: Affordable, light smell, moisturizing and detangling
CONS: Slimy texture (those who are sensitive to different textures)
Wild Growth Hair Oil :
When looking for an oil that is lightweight and stimulates hair growth, this product is the best.
PROs: Helps hair growth, can see results within a month
CONS: heavy scent, can be very oily