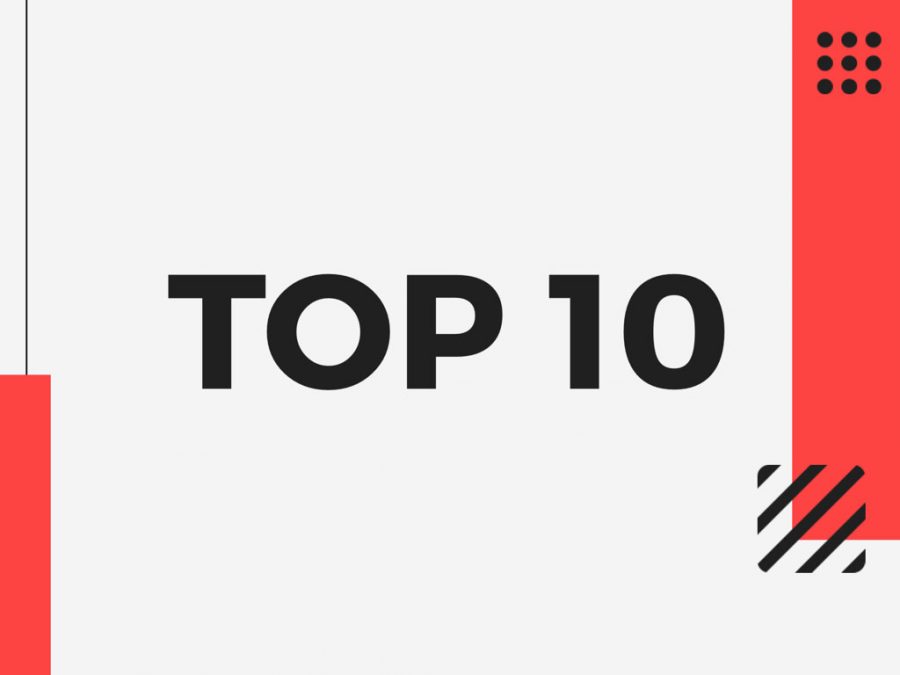 Photo Credit: Graphic by Saylor Cuzzort
Top Ten: Game Day Foods
1. Loaded Tots:
At the top of my list had to be loaded tator tots. Whether they have cheese, chili, bacon, green onion or ranch, these tots will always be my number one pick at any game I watch.
2. Jalapeno Poppers:
These roasted peppers stuffed with cream cheese and wrapped in bacon are perfect for a spicy appetizer and offer a unique kick to any gameday party.
3. Buffalo Chicken Dip:
This classic dip contains shredded chicken, cheese and hot sauce to create a cozy dip for a cool autumn gameday. 
4. Queso:
This comfort food had to make an appearance on the list. The combination of cheese and spices pairs perfectly with tortilla chips for the optimal snack.
5. Spinach and Artichoke Dip:
I feel that this dip is severely underrated. The combination of cheese, spinach and artichoke creates a creamy texture that includes vegetables to allow consumers to not feel as guilty indulging in this gameday food. 
6. Wings:
These are the mascot of gameday foods. Whether it is buffalo, teriyaki or lemon pepper, wings offer versatility that have kept it as the staple food at every party for generations. 
7. Cheeseburger Sliders:
Because you can put any toppings you want, these sliders are sure to be a hit for picky eaters. The meat to cheese ratio is optimal for the perfect bite every time.
8. Nachos:
This snack is served at every stadium for a reason. The meat, cheese and jalapeno trio combines to form a crunchy dish that almost no one can resist. 
9. Pigs in a Blanket:
The dough-wrapped mini hot dogs were a part of my earliest childhood memories of football days. These are easily popped into the mouth for a mess-free and delicious snack.
10. Barbecue Sliders:
The pulled pork mini sandwiches make for a delectable appetizer with barbecue sauce slathered on. Although they are not my favorite, I can see why they are popular.