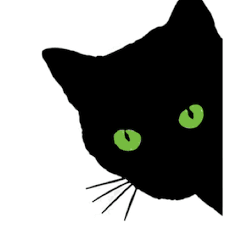 Photo Credit: Photo Credit: The Catty Shack Inc
Students Shed Light On Catty Shack Inc
A new cat rescue, The Catty Shack, Inc, has opened in Huntsville allowing cats and visitors to connect and thrive. 
Founder Tina Cooley has been in rescue for a long time and was involved with other non-profit groups serving on the board, but wanted a change to be able to focus on the cats and take them out of shelters. Her goal was to put them in an environment where they can make sure they are healthy and able to get the socialization they need while moving them toward finding the perfect home. 
"The reason I thought of a lounge is because there were a couple things that fell in line," Cooley said. "I have been in rescue for a really long time and I really wanted to just focus on the cats."
The Catty Shack, Inc is a non-profit organization with all volunteer workers. The cost is $10 per person for an hour visit with the cats. All the money goes toward the vet bills allowing them to make sure all the rescues are healthy. The cats are in their foster homes from Sunday to Wednesday and come to The Catty Shack on Thursdays through Saturday.
"The purpose of the lounge is to allow people to come in and socialize with the cats and kittens who are available for adoption," Cooley said. 
Cooley got her motivation from a couple of different sources. She has always wanted to start a non-profit to focus on rescues and foster homes and was planning to wait until she retired, but after attending a convention in 2019 she finally took the first steps toward opening her nonprofit rescue. 
"At the convention, I met Jackson Galaxy who is like the cat whisperer. He has a show called 'My Cat from Hell." I told him of my idea of opening a cat lounge rescue and he said why are you going to wait until you retire. They need you now," Cooley said. "So, I thought well I will just see how much I can do and go from there and ended up filling my nonprofit paper work and got it really fast." 
Soon after Cooley applied for studio space at Lowe Mill. She was looking for a space that had enough ceiling for the cats and was finally approved for one in February of 2020. 
The Catty Shack, Inc logo is a black cat with green eyes, but this was not a random choice. 
"My cat Sam was my first rescue, my first bottle baby,  my first foster fail and he is the reason that our logo is a black cat with green eyes," Cooley said. "Because that that's my Sam.'" 
 Part of Cooley's mission is to make sure the cats are in the best environment they can be in, along with making sure they get adopted by the best fitted family for them. 
"I want people to understand that each cat has their own personality and am really focused on the best environment for the rescue cat because nine times out of 10 they did not come from the best environment," Cooley said. 
Cooley hopes that the lounge experience is great for both the cats and the visitors and does the most to ensure this by teaching visitors, who may not know how to hold and care for the cats. She just wants to create a comfortable space for everyone.
"When little kids come in and they don't have cats at home and aren't sure how to hold them, we are all happy to help teach kids how to interact with the cats, too," Cooley said. "I just want them to take away a good experience just in general and be excited about helping us socialize them and enjoy their company." 
Review Of Catty Shack Visit
The Catty Shack is a non-profit organization located at Lowe Mill. The cost is $10 person and includes a snack and a drink. Before entering the studio, the volunteers make sure to clean up after the last set of guests.
Upon entering the studio, there are kittens and cats everywhere. Most of them were racing about or chilling and playing with the toys. The volunteers were around in case something happened with the cats or if we had any questions about how to properly hold them.
The place was neatly organized and the kittens and the cats were all friendly and playful.
If you want to spend a day relaxing and interacting with animals, the Catty Shack is the place to go. They also allow groups so that everyone may enjoy the kitties, relax, and have fun together. As well as a snack.