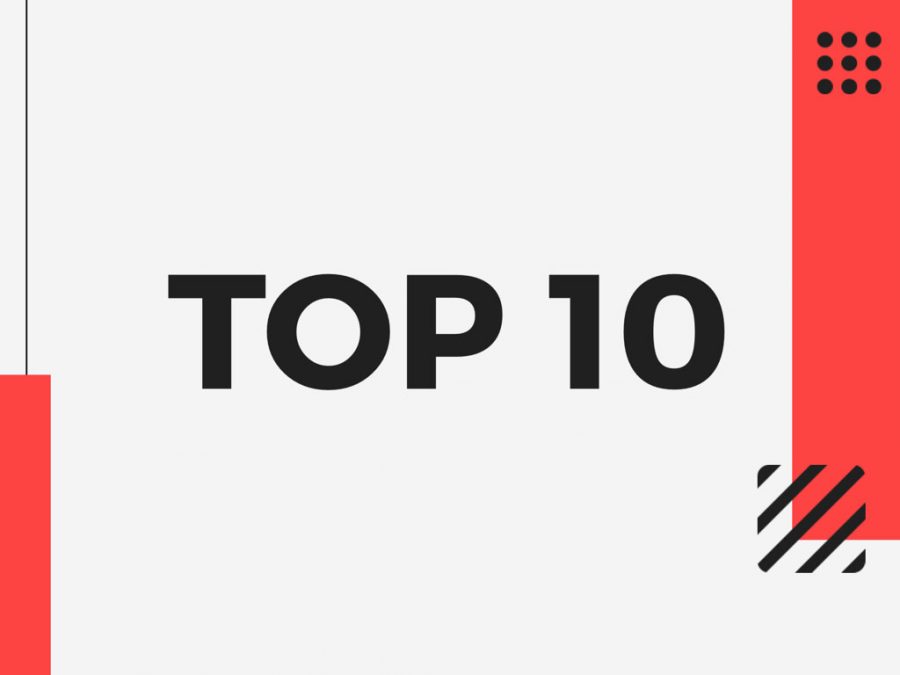 Photo Credit: Graphic by Saylor Cuzzort
Top 10: Things Seniors Missed Out On
The class of 2023 has had all sorts of things thrown their way in their high school careers. These changes range across a large scale. Here are the top 10 things the class of 2023 missed out on in their first three years of high school that are planned to be brought back for their final year.
Pep Rallies
In 2019 the class of 2023 was enrolled in ninth grade. Since the Ninth Grade Academy is separate from the rest of the high school as freshmen they were not a part of pep rallies or any school spirit events that went on. When the class was in 10th grade due to the unexpected uproar of COVID from the end of their freshman year,  there were no pep rallies that year. By junior year things were looking better but still were not quite back to normal. The school had one pep rally for homecoming that was different from any past ones and left students feeling disappointed. This year for the 2022-2023 school year there are hopes and plans in place for regular pep rallies to make a comeback. With this students hope it will live up to their expectations, even if they are not sure what those are yet. The seniors look forward to these greatly and are happy to finally have some sort of normal high school experience.
Consistency In the School Day
Starting in freshman year for the class of 2023, in March of 2020 as many know the students were sent home due to COVID and did not return until the next school year. In sophomore year, due to the rising number of COVID cases the school was back and forth between virtual and in-person learning. We even tried a method called "hybrid learning," where half of the students were in person Monday and Tuesday, and the other half were in person Thursday and Friday. This made it difficult for students to keep up with deadlines and truly take in the information they needed for their classes. Due to this, while students were in-person, the protocol required them to eat lunch in the classroom. These things were all back and forth that entire school year. Junior year things were starting to look better but there were still a few weeks of swapping to virtual learning and lunch was in the classroom some days and in the lunchroom others. Overall, the first three years of high school lacked consistency in a variety of ways and there is hope for it to return this year.
Examples and Role Models
Due to the swapping between virtual and in-person learning, it was difficult to focus on anyone but yourself. There was a lack of opportunity for students that were considered underclassmen at the time to look up to the seniors or upperclassmen as role models. On that note, there have not been any examples of how to act or what to expect at school pep rallies since students currently have not truly experienced one yet. Although the class of 2023 will not get a chance to look up to upperclassmen since they are the upperclassmen, they get a chance to be role models for the younger students at the school and allow them the opportunity for the guidance and inspiration that they never got a chance to receive.