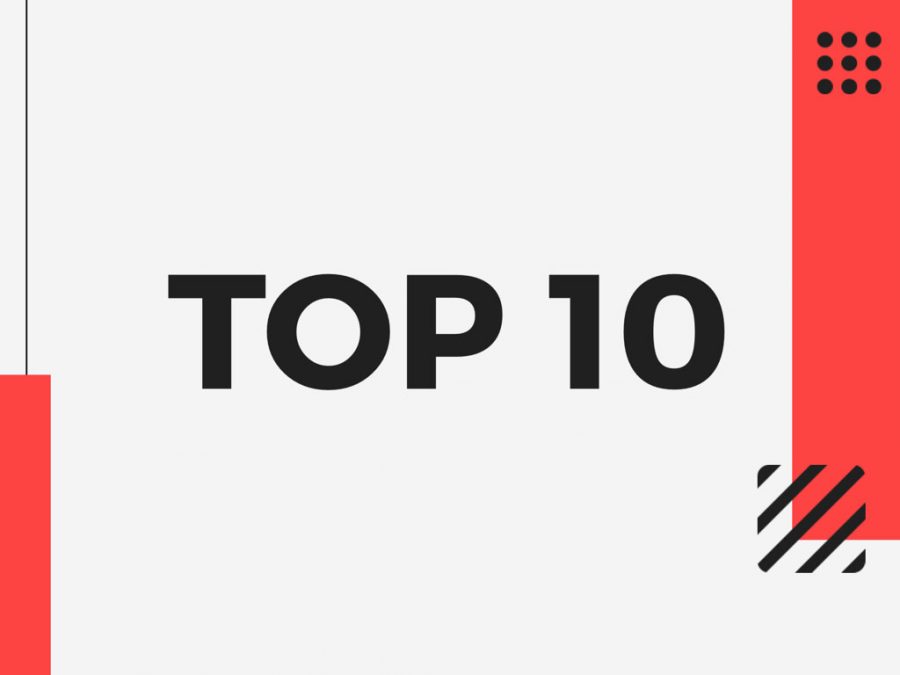 Photo Credit: Graphic by Saylor Cuzzort
Top 10: Weird May Days
World Giving Day-May 4th
World giving day is a thankful day almost like Thanksgiving but different. A day where it is all about giving. Giving to people will not only make them happy but can make you feel great as well, kindness is an amazing trait. Being kind to others will bring you kindness from others in return, there is nothing better than to be kind to others and give gifts no matter the size and who knows the smaller the gift the better it could be, large gifts are not always the best.
Cartoonists Day-May 5th
Cartoonists are people who come up with their ideas to draw and illustrate cartoons. Cartoons are fictional made-up stories, movies and shows made for the fun adventures of little children. Cartoons are also for teens, maybe even adults may still enjoy cartoons. People who create cartoons made it for fun and the joy of others to have something creative and adventurous to watch or read. Some cartoons even include captions with words that the character speaks there like animated characters, not realistic kind of like pop-up pictures in children's books. 
No Homework Day-May 6th
No homework day is something that lots of children and teens most likely love because they prefer to have space and free time with their own lives, families and friends not having to work or be at school gives us the time to live life outside of opportunities to learn. Of course, coming to school and learning is good for people but it is not just about learning stuff we will forget and never use again. There are important life skills obtained from school like communication, collaboration with teamwork and working together, writing and reading skills and math. These skills are in our everyday life being able to talk to people, work together and get along to get stuff done, reading to interpret and understand, writing for yourself or essays for colleges and being able to calculate math like counting money and budgeting. All skills needed in everyday life.
International Dog Doodle Day-May 7th
International dog doodle day celebrates the doodle breeds around the world. Doodles are a mixed breed of poodles and other dog breeds, the original is a labradoodle. Having a doodle or any type of dog could be very helpful and fun to have, dogs are not just pets but they can also be your best friends. They can be there for you when no one else is, they can be your pillow to cry on, a buddy to play and hang out with or you can talk to them about your problems or your day they can be good listeners even though sadly they can not talk back.
Mother's Day-May 8th
Mother's day is a day to celebrate your mother, someone who deserves to be celebrated for everything they have done for you and not even realizing it. Mothers do so much for others and their children but do not get enough appreciation. They brought you life in this world. They raised and taught you, gave you opportunities to go to school and get a good education, they fed you, gave you water, paid and spent all their money on you and even cooked and cleaned for you. Giving them appreciation is something they will definitely appreciate from you because they definitely deserve it after all they have done for everyone including bringing life into the world.
National Butterscotch brownie Day-May 9th
Butterscotch brownies are a great chewy sweet dessert. Brown sugar is the main key to the brownies of course with butterscotch, it sounds so delicious. Ingredients made with butter, light brown sugar, eggs, vanilla extract, all-purpose flour, salt, baking powder, chopped walnuts and coffee granules. This recipe has tons of ingredients but is a great way to make your day.
Hamster Day-May 10th
Hamsters are good little pets to have even if it is not like a dog they can still be amazing pets. Hamsters are miniature small adorable animals, they can be quite cuddly. They may not be like dogs and be good listeners but you can still talk to them or have some fun photos or playtime with them.