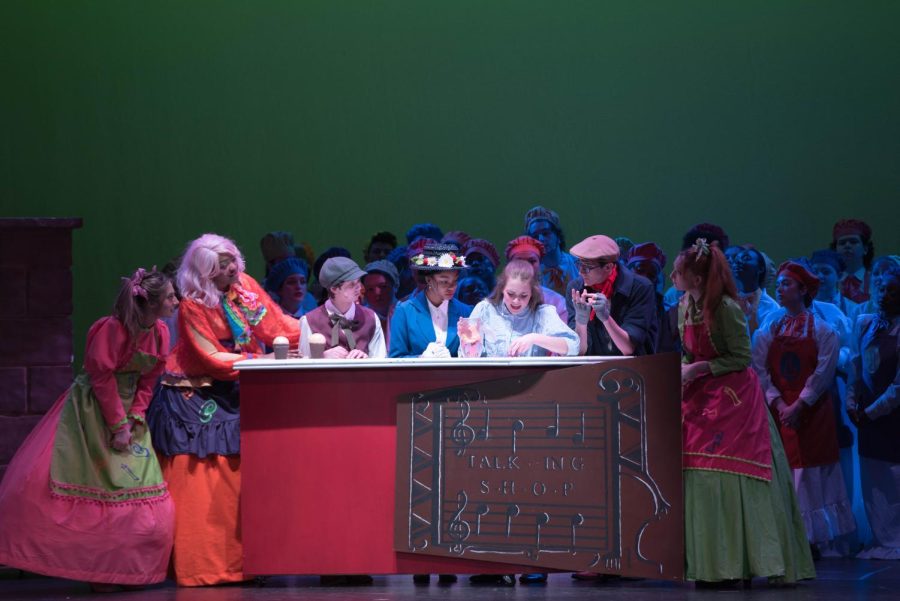 Photo Credit: Cristen Smith
Stage Production Of Mary Poppins Lights Up Audiences Faces
I must admit, I have sadly not seen the original movie yet. Though some may say I missed out on the nostalgia, I am glad I got to enjoy the show through a fresh lens. I sat on the edge of my seat in wonder as the story unfolded.
Theater banded together to create a magical experience with impressive vocals, dance numbers, sets and sounds as they recreated and renewed Disney's classic Mary Poppins. 
Is it just me, or is tap dance one of the most fun, joyful and playful dances out there, especially in musical theater? Although it was not in the original movie, tap dance fit perfectly into the whimsical story of Mary Poppins. The crowd erupted in cheer as the fantastical 'Step in Time' began. Over half of the cast in the number had never tap danced before, yet watching their stunning performance, you would have never known. 
Although the tap dance was a sweet surprise, nothing captivated the crowd more than anticipating the moment Mary Poppins would take flight. I am sure it was as much of a thrill for the actress as it was the crowd. Watching during the school day, half the auditorium was filled with little kids on their own field trip. Their gasps of amazement made it an even more magical experience for me. 
While senior Karadyn Lewis, Mary Poppins, had a graceful liftoff and held the perfect poise, senior Matt Brown, Bert, seemingly got to have a bit more fun in the sky. He did playful flips and even breathtakingly sang upside down.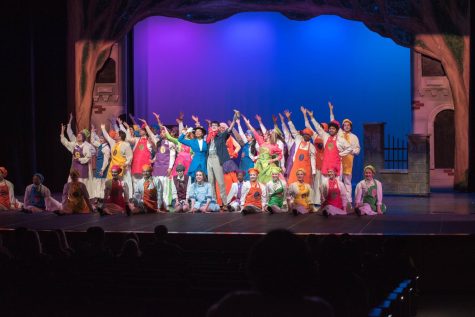 Taken from the Broadway iteration, the cast remarkably performed the accelerating choreography of "Supercalifragilisticexpialidocious" where they basically made each letter with their body. My favorite part was when they integrated it into the finale. Adrenaline flooded the audience as the song and dance continued to get faster and faster. Kudos to everyone learning and performing that dance. 
Between the big scenes and dance numbers, I believe some of the best elements are the little moments mixed in. Freely improvised scenes like the butler, played by senior Noah Edwards, squirmishly holding his breath and wildly breaking the table add to making each and every performance a unique experience, one worth seeing twice. 
There were tons of magical scenes and numbers beautifully played out even though depicting Mary Poppins's bottomless bag turned out to be a bit finicky in the collapsible coat hanger. The shortcomings are completely negligible when it comes to the remarkable performance pulled off by the cast and crew's talent, skills, hard work and dedication.
Though high school theatrics have their limits, the director, cast and crew were able to bring Mary Poppins to fantastical life with childhood nostalgia and modern twists.