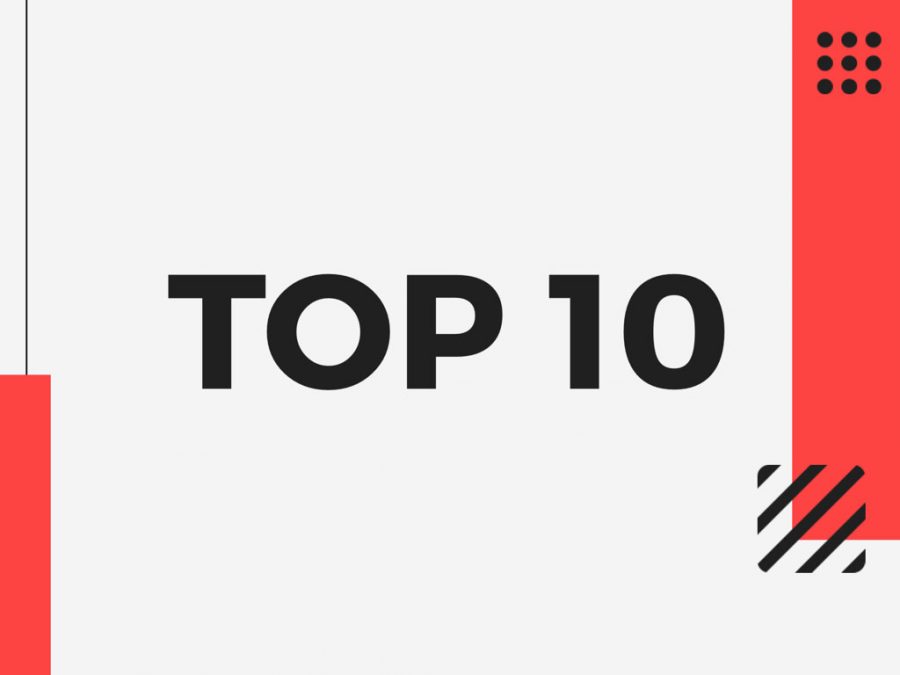 Photo Credit: Graphic by Saylor Cuzzort
Top Ten: Things To Do Over The Holidays
The holiday season has started, meaning it is the perfect time to hang out with family and friends. This Top 10 List reviews some great family-friendly activities for everyone to enjoy during the Christmas season.
The holidays would not be the holidays without baking delicious treats or a nice family dinner. Eating cookies, drinking hot chocolate, making s'mores and helping your family make a meal are the perfect ways to keep you feeling nice and warm on the inside.
Making gingerbread houses can be a complex process, but with the right people, it can be an exciting and memorable experience. Gingerbread houses can be a fun, challenging activity made with a group of people or by yourself. It is one of those rare times when it does not matter how it tastes, but how it looks.
Christmas movies are essential to get in the holiday spirit. Snuggling under blankets with family and friends while eating your favorite snack is a great way to bond with the people you love. Think there is not a Christmas movie right for you? Well think again, there are genres for everyone: romance, comedy, horror and family-friendly movies.
Want to get out of the house and see bright beautiful lights? Well, taking a trip to your local Christmas light show offers the perfect opportunity. Considering the fact that it may be cold outside, most light shows are drive-through; however, they also allow you to take a stroll in the chilly air as well. If you do not want to pay for tickets, then you can freely drive around neighborhoods and spot the Christmas fanatics.
Going from door to door singing with your loved ones is also another great way to spread holiday spirit and cheer. You do not need a beautiful voice or even a big group to go caroling. As long as you are having a great time and spreading positivity, that is all that matters.
Even if you are not the most coordinated person, ice skating can still offer a thrilling experience. Whether you can twirl like a professional ice skater or you fall on your butt trying, ice skating will create great memories for you and your friends.
 Need to get some last-minute gifts? Go Christmas shopping. Christmas shopping is a must for the holidays. Christmas is the season for giving, so get things for the people you love. Shopping is never fun alone, so take a friend or family member and go out exploring while shopping for others.
Can you not wait for Christmas to open gifts? Get an advent calendar to count down the days till Christmas and receive a little something every day. They range from simple chocolates to a different pair of Harry Potter socks every day. It is the perfect way to subdue the temptation to open gifts early.
Going to a holiday party is always a fun experience. Dressing up in your favorite clothes or in an ugly Christmas sweater will always put you in the spirit. Holiday parties do not have to be packed to the brim with people; gathering at a friend's house and hanging out can be just as fulfilling.
Christmas is filled with opportunities for outreach. Whether it be "adopting" a kid and buying their gifts, or volunteering your time, giving to others warms the heart. Exchanging gifts between friends and family is fun, but giving gifts to complete strangers truly embodies the Christmas spirit.