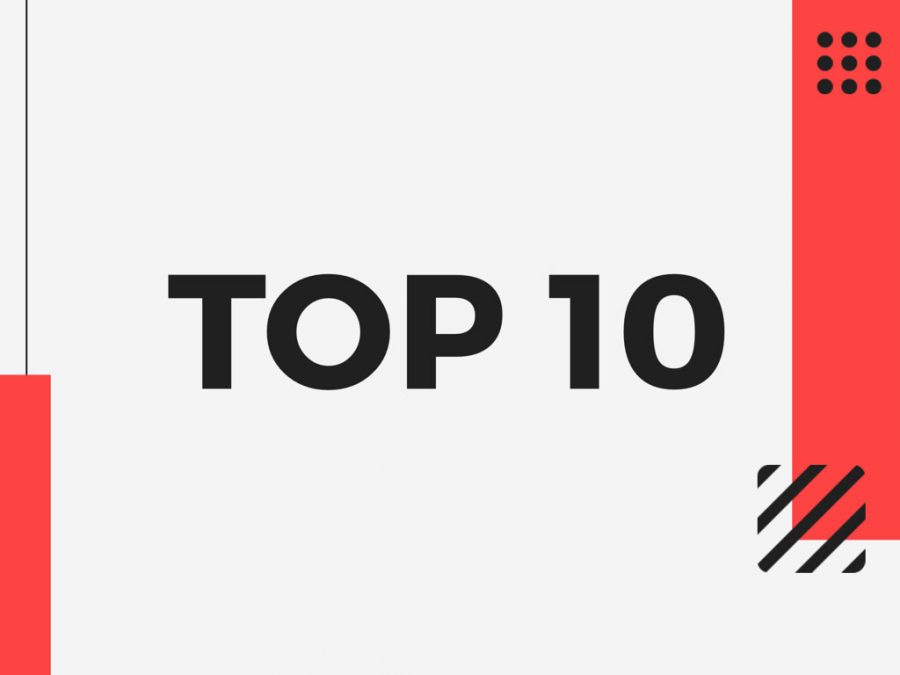 Photo Credit: Saylor Cuzzort
TOP TEN: New Albums
Whether it be casual listeners or die hard fans, these artists have stolen millions of listeners' attention with these albums.
10.Hall of Fame- Polo G
With a new style of lyricism as well as the inclusion of many well known artists, Polo brings a different sense of emotion to his album, as well as differing opinions on the change in style that he has brought into the mainstream.
9. Future Nostalgia- Dua Lipa
Although no longer a freshly new release, Lipa continues to make her presence known on radio stations and playlists all across the country. She reveals in a press release that the disco-pop album was a step "out of [her] comfort zone", yet she continues to keep listeners hooked as well as her songs 'levitating' on the charts.
8.Kings Disease II- Nas
With a mix of older and newer voices, Nas debuts a freshly released album that blends together old school and new school rhythm that is rapidly climbing the charts and drawing in listeners.
7.The Voice of Heroes- Lil Baby & Lil Durk
Despite the early careers of these rappers, many fans seem to have mixed emotions on the collaboration of Baby and Durk on this album. With the differing tones and styles of the two, many consider this album to be a surprising hit, while some consider it to be underwhelming. Even with these opinions, the album continues to hold a spot on the charts and keep listeners entertained throughout all 59 minutes and 49 seconds.
6.Dangerous: The Double Album- Morgan Wallen
Wallen, debuting his 30 track Sophomore album, leaves his listeners in awe over the emotional and sentimental lyrics he describes throughout.
5.The House is Burning- Isaiah Rashad
After a long period of silence, Rashad comes back with a new flow. His troubled history has made an inspirational mark on his writing career, giving his album a personal, yet unphased aura. Many fans are shocked to hear the unique vibe that he has never presented before.
4.Planet Her- Doja Cat
Doja presents a soulful, yet pop-sounding album that has presented itself all over Social Media, giving it the popularity that keeps it on the charts. Her catchy flows and collaborations as well as an otherworldly aesthetic seem to keep fans questioning what she is doing, yet coming back for more, despite the controversial history she has had.
3.**** LOVE (SAVAGE)- The Kid LAROI
This deluxe version release of his 2020 album has brought the young rapper into the limelight, along with his emotional lyricism that has boosted his popularity. The teenage heartbreak feel that Laroi showcases has resonated with many of his younger fans, which can explain the popularity that this album has seen.
2.Sour- Olivia Rodrigo
Former Disney star, Rodrigo dazzles her listeners with her teen pop hits that seem to relate to many nationwide. The album showcases themes of heartbreak, teen angst, and overall personal, yet familiar emotions that others can relate to. Her presence on Social Media has dramatically boosted her popularity and given her the rise to stardom that she has seen recently.
1.Happier Than Ever- Billie Eilish
Full of underlying themes and a deep, depressing message, Eilish showcases her Sophomore album that has left millions in awe. With a deeper understanding of her life coming to stardom, she shows the highs and lows of the industry with her jazzy, soulful beats. The transparency she displays with everything she has been through keeps fans obsessed with the newly released album.