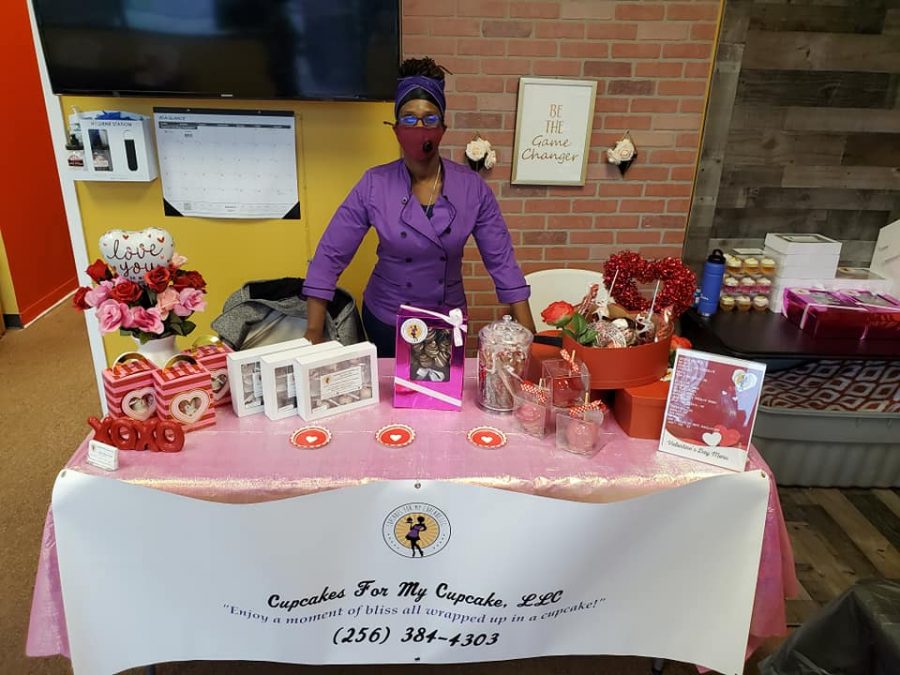 Photo Credit: Photo courtesy of Cupcake for my Cupcake
BLACK HISTORY MONTH: Local Black-Owned Businesses Have Much to Offer
There has been a steady, healthy growth of black business in Huntsville and the areas surrounding. These businesses build up and empower black communities while encouraging leadership in youth.
E.R.C FITNESS ASYLUM:
Make every rep count; That is the motto at M.E.R.C. Owned and operated by Saul Robinsin, this fitness asylum is open 24 hours a day, 7 days a week. The gym offers classes from strength training to yoga to boxing.
BODIEDbyKLE:
Bodiedbykle started as a body sculpting studio that specialized fat palpitation in 2019. Since then, they have expanded into other beauty and spa services like massage therapy and eyebrow microblading. They work to make the environment a calm, relaxing one for every one of their clients.
The Body Pantry at Nottingham
The pantry is a place you can go to get artisan body products. The charming, sweet smelling atmosphere is sure to give you a shopping experience you won't forget.
https://www.thebodypantryatknottingham.com
Dark Side Coffee
Despite its name, Dark Side has an inviting, laid back atmosphere. Located on the north side of Huntsville City, this coffee shop is an attractive space to unwind on your time off. The-drksde
Cupcakes for My Cupcake
This family owned company originated in Connecticut in 2016. They make homemade custom treats for almost any event. They've since relocated to Huntsville and reopened in 2019. "Our goal is to be a sweet spot for all of our customers' sweet desires."
https://www.facebook.com/cupcakesformycupcake/
MD Estheticstry L.L.C
Marquerita Daniels has been a working esthetician for two years. She offers multiple services such as dermaplaning and microdermabrasion. " Our ultimate goal is to help clients finds safe and healthy solutions to skincare concerns while providing relaxation and tranquility." says Daniels.