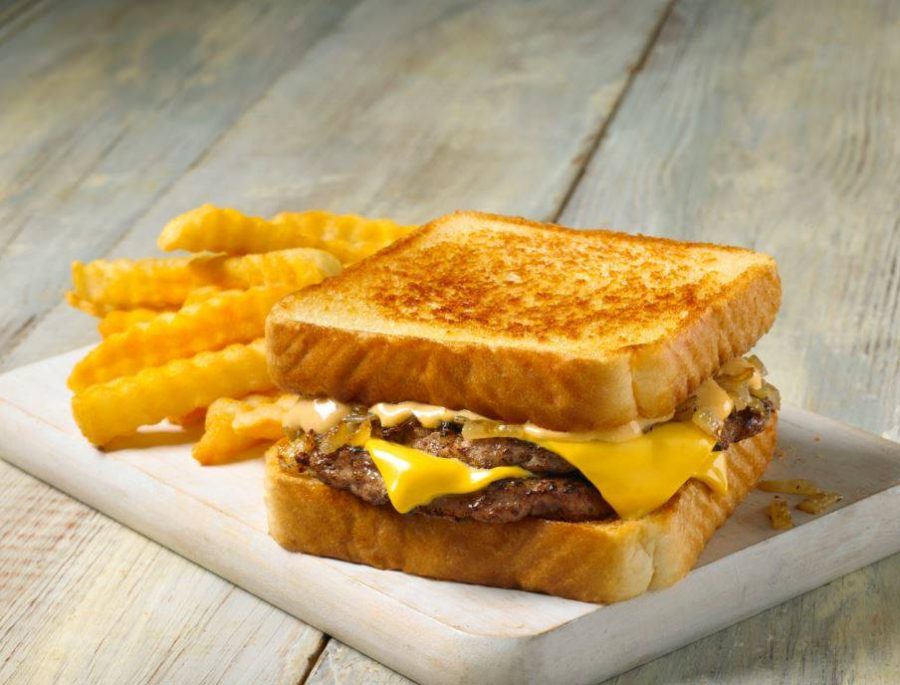 Photo Credit: Jack;s Promotional
Jack's Patty Melt Scores Big With Patty Melt Connoisseur
Jack's has recently released brand new additions to their menu. You can easily find their commercials and billboard signs promoting the three new patty melts.
I have had a variety of patty melts during my lifetime, and Jack's was one to remember. I am always open to try new items on the menu, and when I caught a glimpse of the patty melts on the window I knew I had to get my hands on one.
All patty melts feature two thin burger patties enclosed between two golden brown pieces of Texas toast. You can order the "Kick'd Up," "Classic Comeback" and "Steakhouse." You can get two of the patty melts with fries for the inexpensive price of $4.99 and the "Steakhouse" with fries is just a dollar extra.
I have enjoyed both the "Kick'd Up" and "Classic Comeback" and unfortunately have not had the pleasure of trying the "Steakhouse" yet. But trust me, it is at the top of my list for my next trip to Jack's.
The "Kick'd Up" patty melt comes with "Campfire" mayo that has a hint of heat to it. The "Classic Comeback" features Jack's very own signature "Comeback" sauce. Overall, I would say I enjoyed the "Classic Comeback" patty melt slightly more than the "Kick'd Up" because of that classic Jack's sauce.
Both patty melts came with an abundance of diced onions that I am normally not fond of, but the flavor blended extremely well. The patty melts that I tried had two slices of American cheese that were melted perfectly, so that they oozed onto the silver wrapper. The only addition I would make to the patty melt is extra "Comeback" sauce to enhance the flavor even more.
They came out steamy and are perfectly paired with a side of Jack's salty fries. These patty melts were easily a 10/10, so head on over to Jack's and try them for yourself.