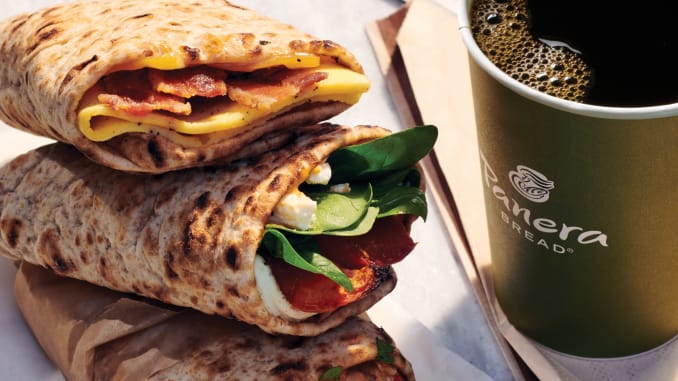 Take My Word: Panera Has a Tasty Menu
For the past month I have been an employee at Panera Bread in Huntsville. Working there I have been exposed to the very delicious and diverse menu that we have and here are some personal favor
My favorite soups would have to be the broccoli cheddar, because it tastes like how my grandma used to make it and it has the perfect consistency for a thicker soup. It's not gelled like how many other soups can be. Another personal favorite would have to be the baked potato soup. It tastes like a loaded baked potato but with a stew like consistency with potato, bacon, cheese and everything you'd want in a loaded baked potato mixed in. All together it has a taste that reminds me of a comfort place and warms the whole body.
This salad is a little tart, salty and spicy, with a hint of sweetness. The main thing that brings this salad together would have to be the Thai Chili Vinaigrette Dressing. The vinaigrette is what holds most of the spiciness and sweetness in the salad so I highly recommend asking for extra. The only downside of the salad is it contains tree nuts, so watch out if you have allergies.
For a more filling food, our sandwiches will surely do the job. Of all the sandwiches at Panera, the one that warms my soul the most has to be Chipotle Chicken Avocado melt. The entire combination of the avocado to the roasted chicken and red bell peppers just brings the flavor of this sandwich to a different level than any other traditional sandwich. This sandwich is perfect to eat on a chilly day since the sandwich gets toasted in the oven. It comes out hot and ready to eat.
There are a variety of choices from Panera's bakery. We make anything from cookies to baguettes, so we can fulfill anyone's sweet tooth or craving with our plethora of choices. Some of the things that I find myself indulging on here would be their candy cookies. These cookies are sugar cookies with our own version of the candy M&M's inside, adding a chocolaty touch to the basic sugar cookie. Another sweet item would be the cinnamon crumb coffee cake, which is so good with the hint of cinnamon and the bold coffee flavor. Unfortunately we do not always have these, so grab them if you see them. My favorite non-sweet product we have would have to be the huge bagels. Our bagels are crisp on the outside yet soft on the inside, and are always fresh daily.
To go with all that food a good beverage is needed, and Panera has just that. Though I am not a huge fan of hot coffee, one coffee I would add to my everyday breakfast or any meal would have to be the Madagascar vanilla latte. This drink is smooth and has a strong taste of vanilla which boosts the flavor dramatically. Another beverage I could drink all the time is the prickly pear hibiscus Fresca. Its consistency is that off juice but not the taste of an average juice flavor. This Fresca has its own unique sweet flavor that is honestly not explainable. You just have to try it for yourself.