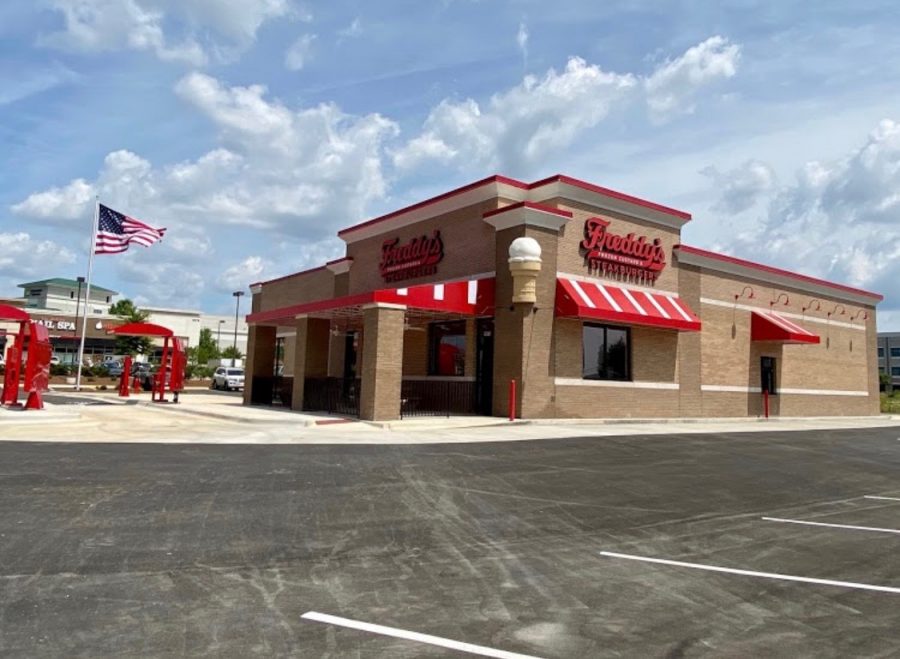 Photo Credit: Photo Courtesy of Freddysusa.com
Freddy's Proves To Be A Great Place To Eat
As the city of Madison continues to grow in size, the community is seeing a drastic increase in flourishing businesses in the area. One of the more recent additions to the list of businesses opening around the city, is the 'Freddy's Frozen Custard & Steakburgers' chain.
The restaurant features a soft and calm design inside the store, fitting with red lining and black and white tiling that is pleasing to the eye. The lines are continuously long depending on the time so you could be waiting for longer than expected, but the experience is definitely one that is worth the wait.
The service the staff brings is exceptional despite the ridiculous amount of people that can get packed in the store all at once due to popularity. A heavy workload has not seemed to faze the staff as they continue to provide quick and speedy service between ordering and pick-up.
You may be tempted by classics such as the chicken finger basket and regular meals, but Freddy's specialty steakburgers, it is in the name after all, will leave you craving another instantly. Filled with juices and topped with nearly anything you could ask for, it only gets better once you receive your side of fries which is an entire basket full– enough to keep you stuffed for a long time.
If all of that is not enough for you, there is more. The classic ice cream-like dessert, better known as custard, is Freddy's premier attraction with over 15 different options to choose from such as the classic dirt and worms or a classic brownie sundae. Not only do they have cups of custard but they even have custard filled Oreos and milkshakes! 
Due to issues concerning COVID-19, some areas of the restaurant are blocked off by staff, for example the drink section. However, they have worked with guidelines with a table that creates six foot distance between both you and the employee, in which a completely hands off experience is conducted to deliver your beverage safely. Freddy's is a family friendly and safe location that is highly recommended to anybody who has not already tried it, making it one of the hottest new locations in Madison.