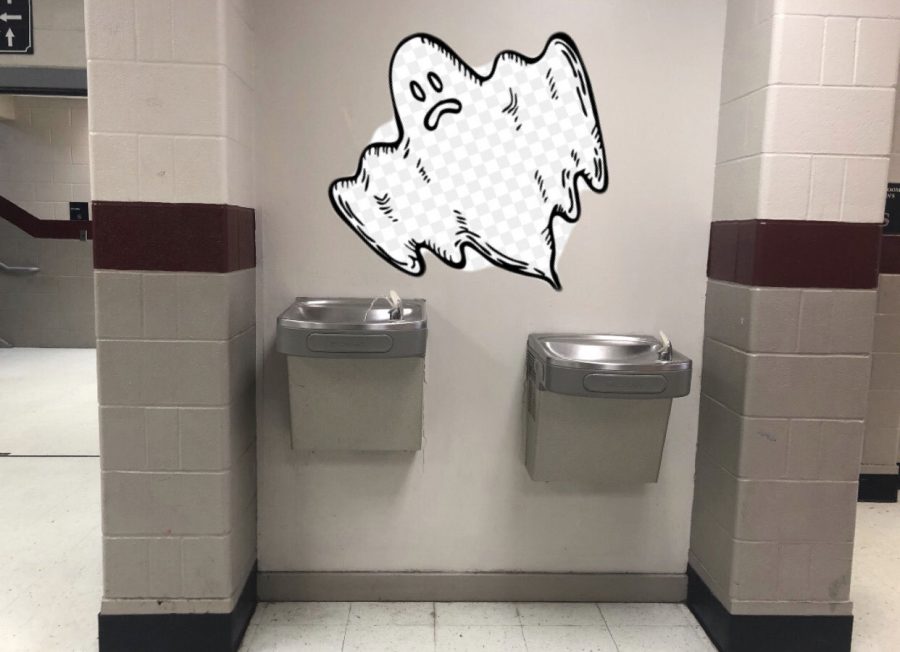 Photo Illustration by Julia Helms
Water Fountain Seems To Be Haunted
I don't know if anyone has taken notice of Sparkman's new ghost, but our fountain ghost has taken control of the tall water fountain next to the girl's bathroom in the gym lobby. 
I have seen the fountain running continuously for at least 48 hours, but other witnesses claim it has been running for longer than that. I don't know what has caused this particular fountain to remain running, but it is confirmed that no other fountain has been seen broken in this way. 
We have a slight suspicion that the same paranormal activity that created a buzzing noise under a nearby stairwell earlier this year is now latched onto the fountain. Students, especially athletes, are grateful for this because it makes it easier to fill bottles on the go. 
What is an overlooked Sparkman phenomenon, is most likely just a plumbing issue or faulty button, but there is a slight possibility is some other issue. Students have said that pressing the side button makes the fountain stop. However, since their experience, I have seen the fountain flowing without human interaction. 
Of course, this is all a big gag, but it is not the first time we have seen or heard odd happenings around the school. What may be a small plumbing issue, makes a fun little ghost story for the rest of us.