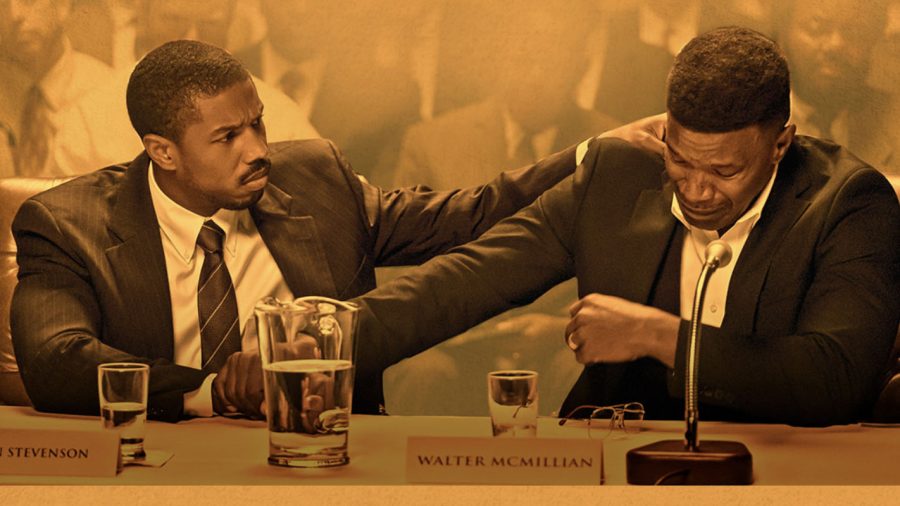 Google Images
Movie Ranks High In A List of Civil Rights Movies
"Just Mercy" is one of the most gripping, emotional civil rights movies ever made. As attorney Bryan Stevenson, played by Micheal B. Jordan, travels from his home state of Delaware all the way down to Birmingham, Alabama to fight for black prisoners, he knows he is risking his life. 
The movie takes place from 1989-1993 in rural Alabama and is centered around the case of Walter McMillan (Jamie Foxx), who was falsely accused of murdering an innocent 18-year-old girl.
Upon meeting Mr. McMillan's family, Stevenson devotes his life to bringing them justice. While in Alabama, Stevenson experiences more racial discrimination in just days than his entire life in Delaware. He feels an emotional connection to McMillan, knowing he grew up in the same kind of area as himself. 
Throughout the movie, there are an abundance of prison scenes. They are extremely powerful, and allude to slavery and Jim Crow Laws. The prison guards treat the men like animals, and there is nothing they can do to stop it.The prisoners don't have proper legal representation, and seem to accept their fate. When a young black lawyer comes down from up north, they are skeptical.
One of the prisoners Stevenson interacts with is Herbert Richardson (Rob Morgan), a Vietnam veteran who bombed a woman's porch and killed an 11-year-old girl unintentionally. Richardson was known to shout "Incoming!" when there was no threat. He suffers from extreme PTSD, but is in a prison instead of a hospital.
Another prisoner Stevenson meets is Anthony Ray Hinton (O'Shea Jackson Jr.). Hinton was accused of robbing two fast-food restaurants and murdering the managers inside of them. When in court, the prosecutor said he could tell Hinton was "evil" and was guilty of the crime. There was no evidence, but Hinton was locked up anyway. Another innocent black man was going to prison for the rest of his life.
Hopelessness is a resounding theme in the movie. Nobody wants to listen to the word of a murderer, much less a black one. In "Just Mercy", Bryan Stevenson breaks the social norm to bring justice to the men who need it the most.