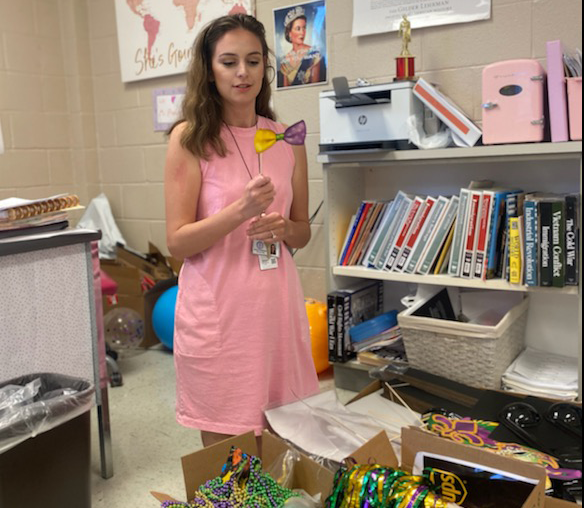 Photo Credit: Blair
Mardi Gras Chosen For Dance Theme
September 1, 2022
Planning what to wear to any event can be stressful. You have to consider what event you're going to, what the premise is, who is going to be there, etc. When it comes to events like homecoming, planning an outfit is key for having a successful homecoming night. 
This year's theme is Mardi Gras, referring to the carnival season in New Orleans. In Mardi Gras, people dress up in colorful costumes, masks and pearls and celebrate. Colors like gold, purple and green are common Mardi Gras colors. Masquerade masks are also common in the theme.
The homecoming committee plans to decorate the school lobby with Mardi Gras decorations such as pearls and a Mardi Gras photo background while the gym will be decorated with gold, purple and green LED lights to compliment the theme.
"We tried to make sure that our student body doesn't think that the theme is lame," Brewer said. "We definitely don't want that. We tried to do something fun and something that we think everyone would like."
Mittman and his photo students will also be set up at the dance and will offer students the chance to purchase professional pictures taken at the dance.
"I'm excited to be able to frame my pictures with my friends now that we can get those pictures done," junior Saniyah Wasi said.