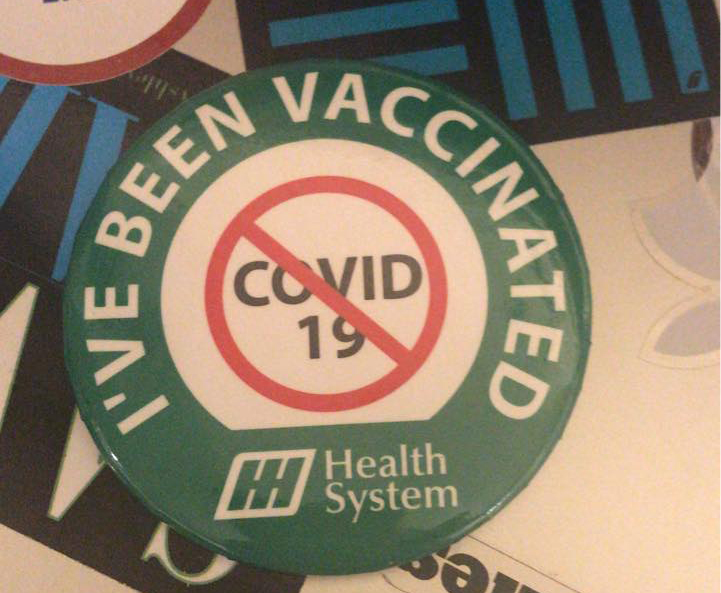 Getting the Vaccine Helps Us All
Now that the COVID vaccine is out and available for people to get, it is now more important than ever to get vaccinated.
The COVID vaccine consists of two doses. The first dose is given at a scheduled appointment with the second one scheduled for three to four weeks later. Those vaccinated receive a "COVID-19 Vaccination Card." Prevention.com states that "the documentation will help keep officials keep track of who has gotten the shot, and help people follow through with the second dose of their vaccination schedule."
The vaccine allows antibodies to grow stronger to help fight off the virus and lessen the severity of symptoms. "Both Pfizer and Moderna have vaccine candidates that reported to be more than 90% effective at preventing COVID-19…" Each state has different rules and registrations as to who can get the vaccine and when they can. Currency, in the state of Alabama, people who are over the age of 55, people with developmental disabilities, and people 16- 64 with high risk medical conditions such as cancer, heart conditions and pregnancy are all on the priority list, also known as Phase 1. The general public will not be able to get the vaccine until Phase 2, which is set to be in the late spring and summer of 2021.
Getting the vaccine has many more perks than just staying safe. Krispy Kreme will give you a free doughnut every day this year. All you have to do is show your COVID-19 Vaccination Card and you will get a delicious, glazed doughnut for free. According to Fortune.com, many jobs are offering extra pay for getting vaccinated. Petco is "giving associates who receive the vaccination a $75 bonus," while stores like Aldi, Dollar General, and Trader Joe's are offering "four hours of pay for getting the shot(s)." Kroger is giving their employees " $100 in store credit and $100 in cash for getting a shot," and Publix is offering employees a "$125 gift card." Lyft and Uber are both offering "free or discounted rides to and from vaccination centers."
If getting free or discounted, food, money or even bonuses from work do not motivate you to get vaccinated, then think about your own health and the health of your friends and family. As stated before, getting the vaccine will decrease your chance of catching the virus and lessen the severity of symptoms of the virus. You wouldn't want the people that you care about to go through the struggle of fighting this virus. The vaccine not only benefits you, but  it also benefits others. If you have a lower chance of carrying the virus, then you have a lower chance of spreading it, slowing stopping the virus from spreading further so we can all get out of this pandemic.