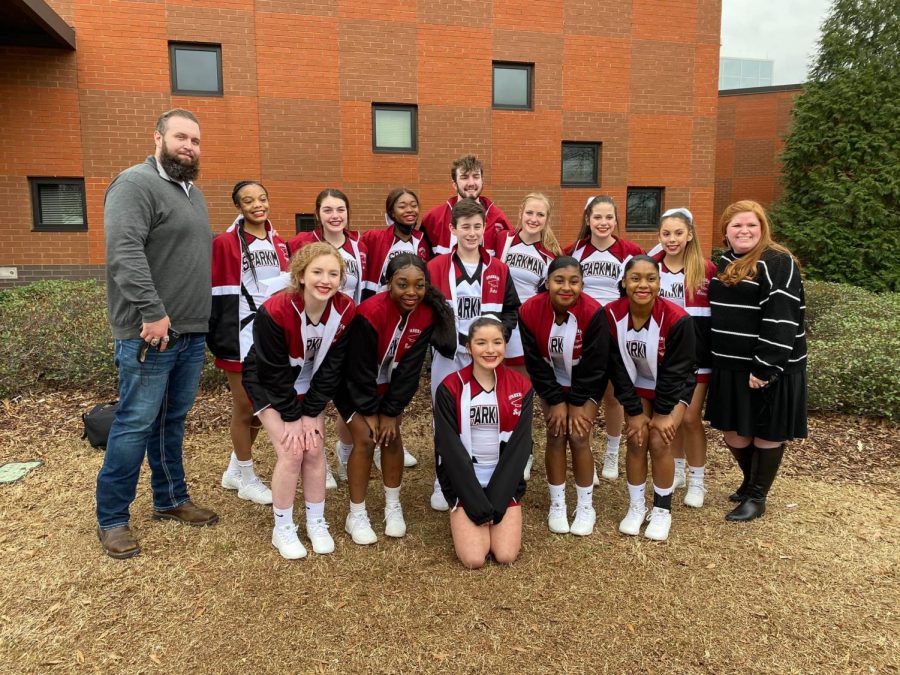 Courtesy of Kaitlin Longino
On Feb. 4, the JV cheerleading team aimed high for State as they took to the Birmingham complex for a chance to win what they had worked for since the beginning- first place. With success and great perseverance, the JV team used their abilities and strengths to reach their goal and take home the joys of a great win.
As a senior and cheerleader for her school, Elizabeth Wilson gives an insight into how she and her team felt as the placements were being announced to the many groups of competing cheerleaders.
"We placed 1st in traditional and 2nd in Game Day out of 9 other teams," Lindsey said. "We were super excited to bring home another win back to Sparkman, and we are proud for placing 2nd in Game Day for our first year competing in that division! We worked super hard this week as we pushed through an injury right before the competition."
As cheerleaders, many have said it takes a significant amount of skill and dedication to achieve and contribute to the team effectively. Senior Jacob Bannerman confirms this statement and claims what he feels is necessary for each practice.
"To be on the team you have to be willing to put in 110% every practice and focus on keeping everyone safe," Bannerman said.
Wilson further backs up Bannerman's comment and fully explains what needs to be taken into consideration when deciding to become part of the team.
"To be on the JV team, there are some cheer technical skills that are needed, a positive attitude, great work ethic, and a willingness to obtain new skills," Wilson said." Every practice is different but I try to come in putting a 110% into everything we do. If you don't put in a lot of effort, things could struggle to get accomplished and it makes the practice harder than it could be."
As the cheer team celebrates their accomplishments, they not only have time to think about their past and what good came from their decisions but they also have to use it to further their skills and abilities for the future.
"In both routines, Traditional and Game Day, our overall performance was the best one yet. Our energy was high the entire competition and not only did we make sure to execute our routines, but we also made sure to have fun," Wilson said. "Now, we are starting to prepare for Nationals scheduled for the end of April."