Cross Country Crosses the Finish Line
Finishing this season, the cross country team competed in two races to bring the year to a close. With hopes of advancing to Sectionals, the athletes competed in several races throughout the season to take their spot as a top 10 finisher to race in the meet. 
The 5k Sectionals meet allows each school's Top 10 runners to advance to state for a chance of a high placement. On Oct. 27, the 5k Varsity Girls placed 3rd in the Girls 5000 7A. The following athletes competed and placed in this order: Junior Samantha Menikeim- 3rd, Freshman Isabel Jones- 17th, Sophomore Caroline Dogget- 31st, Freshman Sara Zollinger- 35th, Eighth grader Ella Harmon- 38th, Senior Makayla Barchett- 42nd, Freshman Josie Wills- 44th, Junior Jenna Duncan- 48th, Freshman Shelby Laws- 69th and Freshman Whitney Philpott- 70th. The boys placed 6th in this race and two qualified for State: Senior John Murry- 21 with a time of 17:29 and Senior Tayeshon King- 24 with a time of 17:44. 
Since her seventh grade year, Freshman Josie Willis has continued her dedication to the sport and to the team as a whole despite the struggles she has faced when dealing with her physical health and wellness. 
"I ran at home as well as at practice, and went to physical therapy to help with my injuries," Willis said. "I'm very proud that I was a part of the first ever time in Sparkman history to help the girls team go to state, and very proud that I was able to do it again this year as well."
Following the Sectionals meet, the qualified runners competed in the State meet on Nov. 5.
The girls ranked 13th with Samantha Menikeim finishing in the Top 15 with a time of 19:18. This year was the second season ever where the girls have made it to State as a team in Sparkman history. In the 7A Boys 5k race, Tayeshon King finishes 65th with a time of 17:09 and John Murray finishes 89th with a time of 17:36.
Sophomore Caroline Dogget started her cross country years as a Freshman and her love for the sport has grown ever since. With hours of training a week, Dogget was able to push herself to her capabilities as a runner to not only compete for herself but for her team as well.  
"Over the summer, I spent quite a bit of time running throughout the week to improve my endurance and agility in preparation for the upcoming season including Sectionals and State," Dogget said. "Working as a team by pacing with each other and pushing each other to go faster contributes to success. My favorite part of the State meet was at the end when I found out I PRD and I feel very proud that I had the opportunity to be a part of such a special time in school history."
About the Writer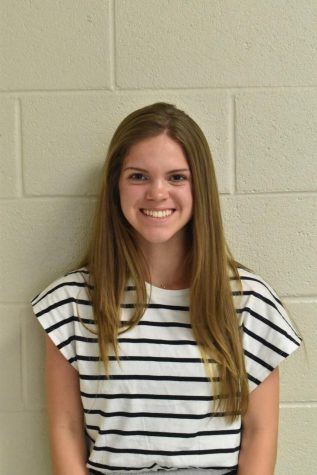 Makayla Barchett, Lifestyles Editor
I am a senior and have been the Lifestyle editor for two of three years I've been in journalism.