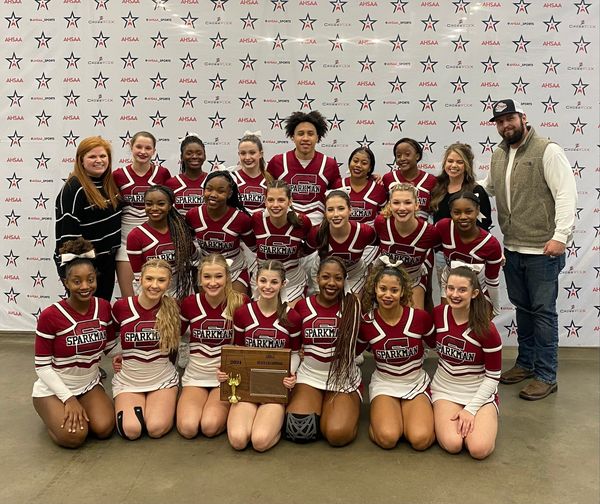 Varsity Cheer Team Wins Championship
The varsity competition cheer team won the 7A co-ed state championship last week.
The team, which is led by head coach Kaitlin Longino, made it to the state championship by competing in the super regionals that were held earlier this year at the Von Braun Center in Huntsville. The team had to score at least 70 to qualify, which they accomplished.
"We were very excited, very proud of them," Longino said. "They worked really hard. It was a tough week. It was one week after coming back from Thanksgiving so they had a week completely off and then came back and did really well. I was very proud of them."
The varsity team underwent many hours of rigorous training sessions to prepare for the competition, practicing daily at school during third block, as well after school on Mondays, Tuesdays and Wednesdays. 
State is just the beginning for the varsity team as they continue to build on to their strong legacy. They will be competing in nationals in two different divisions, traditional varsity co-ed and game day. Following nationals, the team will be traveling to Orlando for the world championship in February.