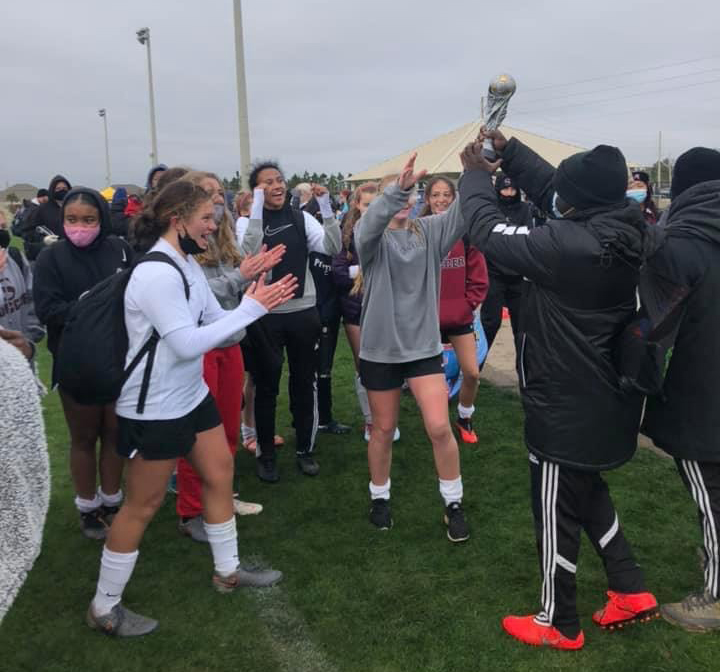 Girls Soccer Is Off To A Great Start
With the soccer season full in swing, the Lady Senators train to prepare for their upcoming games.
With Covid-19 ending their season early last year, the players are excited to return to playing soccer. While battling quarantines, weather, and cancelations, the players are hoping to get in as many games as possible this season.
"Our goal for this season is to make it to the state playoffs, I believe that we have the talent and potential to make it far," keeper Aubrie Bynum said.
The last time the Lady Senators made the state soccer playoffs was in 2019 when they won the 7A area championship. The girls believe with hard work and lots of training, they can achieve that again. Last year due to Covid-19, state playoffs did not occur.
"The biggest challenge for this soccer season is the possibility of our team getting quarantined. It has already happened to us, I was even quarantined, so it takes away valuable time we need to train as a team," Bynum said.
With players graduating out and coming in each year, it changes the dynamic of the team, but with the leaving of seniors also comes the new talent of freshman.
"The freshmen this year are really talented, we are excited to have them be a part of the team," Bynum said.
The Lady Senators are hoping for a competitive season this year, and look forward to fighting for every win. The team is headed down to Foley this weekend for a tournament.
"Our team is learning how to work together because we have many new players starting on varsity as freshmen and when we go up against teams like James Clemens and Bob Jones who have mostly juniors and seniors, it can be a tough fight," captain Cassie Mullikin said.