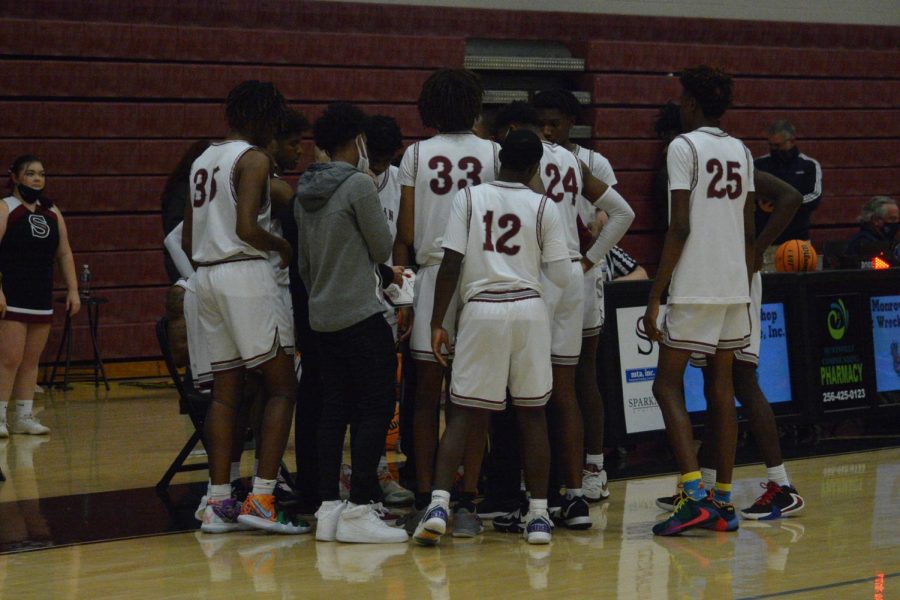 Zac Thompson
In its biggest win of the season, the basketball team narrowly defeated number 2 Oak Mountain 52-48. Senior Trevon Ragland led the team in scoring with 15 points, Xavier Williams added 14 and Calen Lightford had 12.
"The team's key to success versus Oak Mountain was pretty straight forward," Ragland said. "Defend, box out, rebound and push the ball up the floor in transition."
After completing the upset, the team was upbeat in the locker room, especially since they lost to James Clemens the previous night by one point.
"The feeling in the locker room was great with lots of excitement because we proved to be a top team in the state and we showed that we could compete with anybody," Ragland said.
At 8-2, the Senators are set to have a short break from basketball, with the next regular season game on Jan. 5 against the Jemison Jaguars.