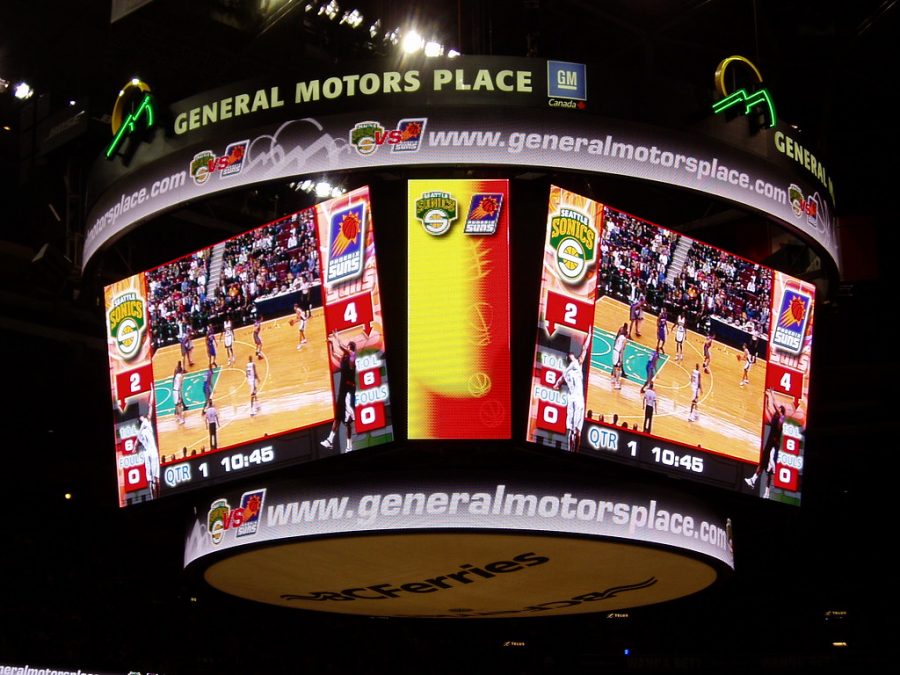 "I heart NBA Basketball" by jenniferlstoddart is licensed with CC BY 2.0. To view a copy of this license, visit https://creativecommons.org/licenses/by/2.0/
Talking about the start of an NBA season is always something great to look forward to. Eighty-two games, 72 games this year, of the best of the best playing the game of basketball brings so much excitement and joy to any basketball fan across the globe.
The excitement a new NBA season brings is almost indescribable. Seeing the greatest players the world has to offer like Lebon James, Luka Doncic, Anthony Davis, James Harden just to name a few. Even getting to see those great players, like Stephen Curry, play and perform at a high-level again because they were hurt last year. Tuning into NBA TNT or ESPN to watch these players throughout the season is insanely hype and suspenseful. Going into each game as the viewer have a good feeling on who is going to win, but that can turn around quickly throughout a 48-minute game. That level of suspense is so immersive, making the watcher almost feel like they are in stands as well cheering on their favorite team to win and their favorite player to score 30 or more.
Each NBA season is so very different from the last. A great example of this is the season prior in 2019. The Golden State Warriors was known as the un-killable beast of the NBA winning two NBA championships back to back, making it look easy, and if you were not a Golden State fan that was really annoying seeing your team get killed, until the un-killable beast's armor began to chip and that same beast became very human. Soon after the Warriors went from the best team in the NBA to the worst in a few short months. No one really saw this coming, but that's what a couple of injuries can do to your season and a dynasty. 2020 was no different. To see Lebron win his fourth championship in such weird conditions like the bubble was such a great experience to be a part of and watch. We will most likely never experience something like that ever again. Now there is a chance a bubble could happen again, but it will never match the hype the first bubble reached.
The NBA season tip-offs on Tuesday, Dec. 22 with Golden State versus the Brooklyn Nets at 7p.m and at 10p.m the Lakers versus the Clippers. Two big "rival" games to tip-off the new NBA season. It will feature former teammates facing each other in Stephen Curry versus Kevin Durant and everyone's favorite battle for LA with the Clippers versus the Lakers. From there, the madness will continue.