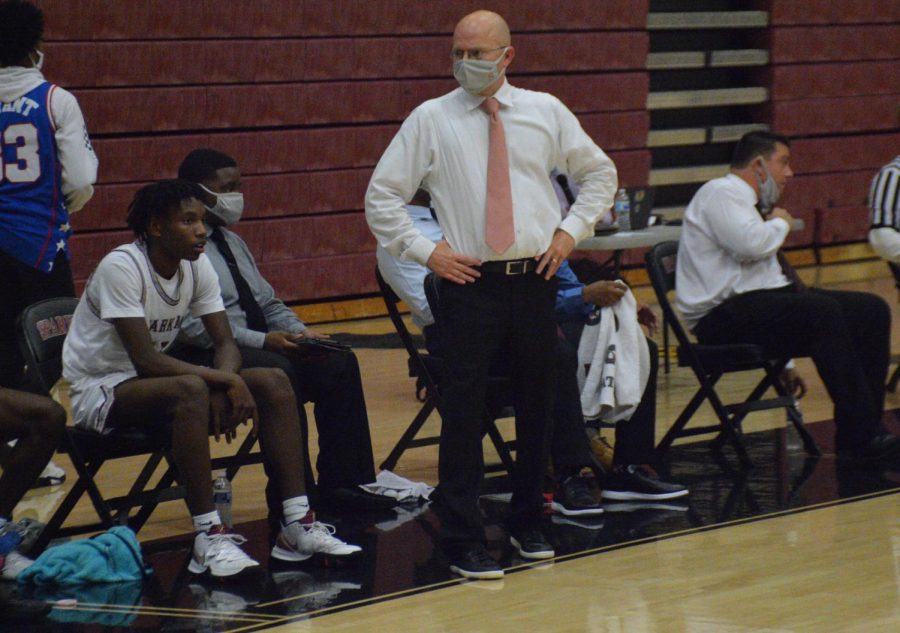 Zac Thompson
The varsity boys basketball team secured their second win of the season in a come-back victory against Bob Jones, 52-47.
Junior Calen Lightford led the team with 22 points, followed by senior Trevon Ragland with 11 points.
The team trailed by up to 12 in the first quarter, cutting it to seven at the half. Third quarter defense gave the team the advantage to obtain the win.
"We were stunned at first," coach Jamie Coggins said. "I wanted to cut it to within 10 at the half to give us some confidence going into the second half of the game. The ball seemed to fall for us and we stepped up the defense to get a solid win."