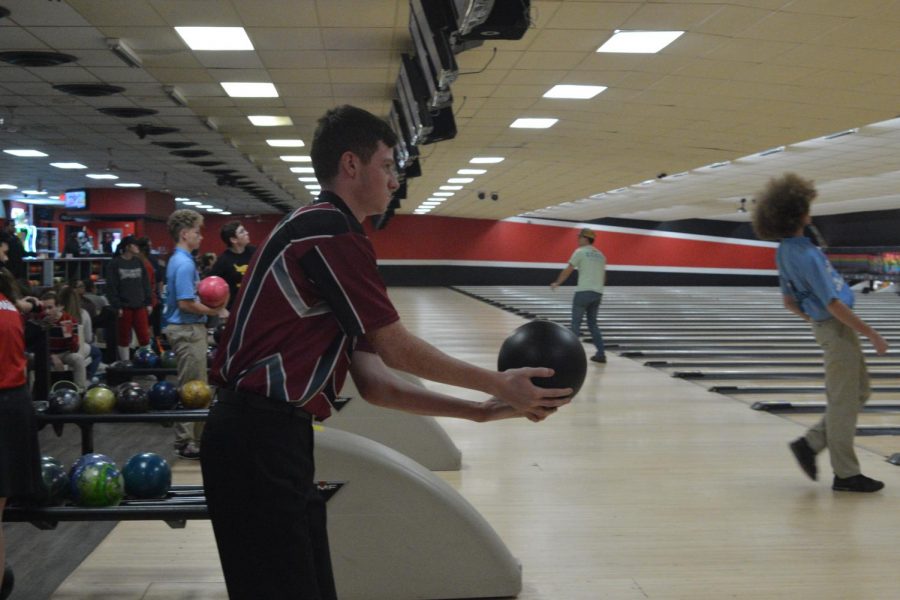 Isabel Pollard
At the end of the season, the varsity boys and girls bowling team kept the ball rolling and ended on a high note. With the girls finishing fourth and the boys placing first, the team has their sights already set on next year.
The boys' state champion, junior Cole Arsenault, led the team in points with a whopping 722 pins and assisted in the boys' runner-up finish. Arsenault claimed first by a gap of 37 pins and averaged 240 pins per game. The team itself had four athletes in the top 25 who all bowled over 575 pins.
"We have a good team and we have bonded together and we are great friends now. We have had people step up this year and I hope to keep that going," Arsenault said.
The boys' team had gone through Southside High School, Auburn High School and Oak Mountain High School and was then brought down by Thompson High School 1,565-1,431 in the finals.
"I felt great throughout the day and placing first in the state wasn't the first thing in my mind," Arsenault said. "I wanted our team to do as best as we could've done. I hope to bring home the team trophy next year since we placed second."
The girls' varsity team placed fourth in the state tournament and went through Pelham High School and Vestavia Hills High School before being defeated by Southside High School 1,533-1,295. The team had 3 top 25 finishers individually who all bowled over 475.
"We did pretty well but in the end, we got tired and kind of faded out," junior Daylin Tolgo said. "I hope to be in the top eight next year and place as a team because I know we can do it."
Both Arenault and Tolgo will go into next year as seniors and both hope to bring the team to new heights and go out on a high note. Both teams have only one senior and look to improve on their performance from this past week. Head coach Lisa Ivey takes the team to practice at the Madison Bowling Center on Hwy. 72, so they can achieve the goals that they have set.
"The team as a whole has been stellar and when one player slows down, another will step up to the plate and speed up to keep the momentum going," Ivey said. "The team has always known what they wanted to do and have been confident in themselves."