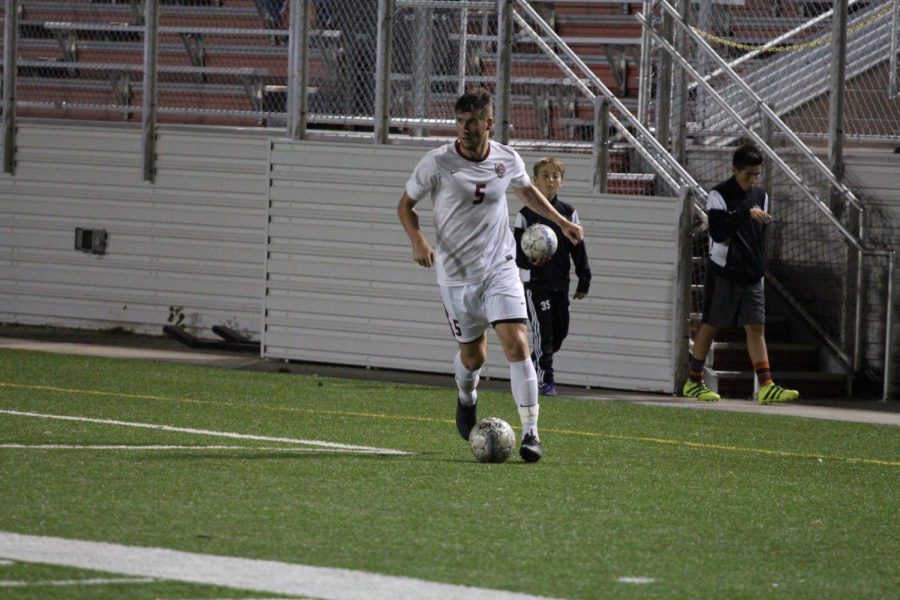 Photo courtesy of Joshua Horne
National Champion Hired to Lead Boys Soccer Program
After only four practices with the team, the new varsity boys' soccer coach has already gained the team's faith and trust to lead them into a winning season.
Coach Joshua Horne has played soccer for nearly two decades, starting when he was 6-years-old. During his playing career, he played in various youth clubs growing up in England, signed semi pro and eventually, had the opportunity to play in the United States at Hastings College in Nebraska.
During his senior year at Hastings, his team went undefeated and won the 2016 National Championship. In his coaching career he has coached club soccer teams, an Olympic Development Program team and now, along with being Sparkman's head coach, Horne is also an assistant the University of Alabama in Huntsville.
"Being the assistant at UAH has helped me become more confident over the years in leading training sessions and finding my own coaching philosophy," Horne said.
The team has only had four conditioning practices as they cannot touch a ball until Jan. 22, but they are already feeling as if they have a strong start to the season. The team is grateful to have an experienced coach to lead and motivate them this season. Horne uses losing to motivate himself to coach. The feeling of losing motivates him to do everything he can to coach the team and win the right way. He also believes that fixing the small details will drastically help in the end.
"I feel great about this season and I think we have a good chance to make it to the playoffs," senior Matthew Livingston said. "I believe in our coach and our team that we can do it."
Horne's goal is to make an impact on all of his athletes and change the culture of the soccer program and hopefully prepare them for collegiate level soccer.
"I am genuinely really looking forward to coaching this group of young men in the spring," Horne said.