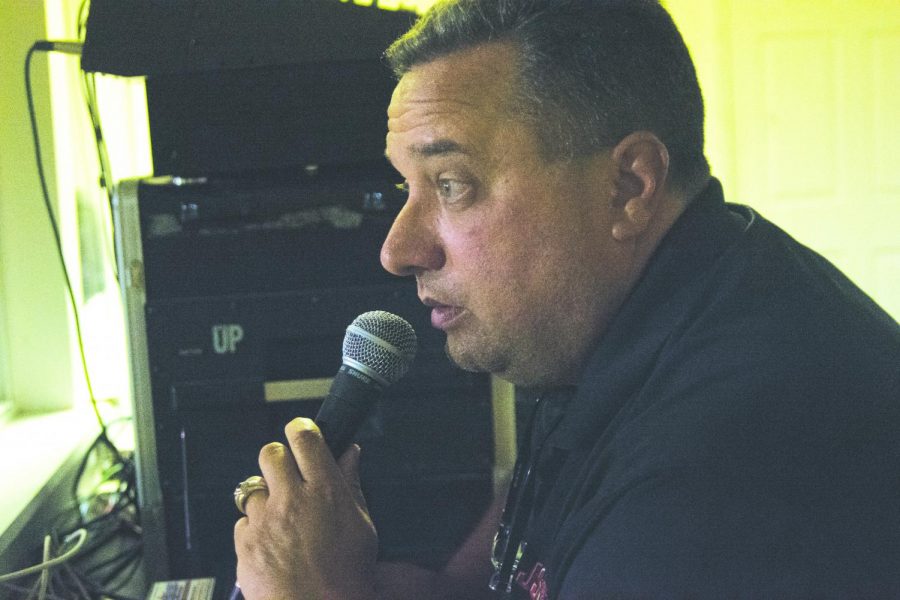 Isabel Pollard
Voice of Football Found Job Accidentally
The football announcer has been just a voice to the crowd, calling out "Sparkman first down", "second down" and a crowd favorite, "Touchdown Sparkman", but few people know who David Owens is. 
Owens was asked to be the football announcer around three years ago and has not stopped since. 
"I was asked by one of the administrators if I would be interested in calling a game," Owens said. "After the first game I called, the football booster president asked me if I would be interested in continuing calling Sparkman football."
Other than football, David Owens's tie to Sparkman High are his kids. Two of his three kids graduated from Sparkman in 2014 and 2017, and the third, Celeste Owens, is a junior in the band. Owens did not attend Sparkman, has never played football and his career is being a singer/musician for a southern gospel trio, New Ground. He loves football, being able to be involved in the game, and he enjoys calling the game. 
"I have to be very familiar with the team, know the player's names, and speak clearly, but mostly I have fun," Owens said. 
  Owens does not look at calling football games as a job, but as his hobby. He enjoys being able to know the team and being behind the scenes.. 
"My favorite moment was Getting to call a TOUCHDOWN SPARKMAN for Neal Birch, possibly the biggest Sparkman fan I've met," Owens said.