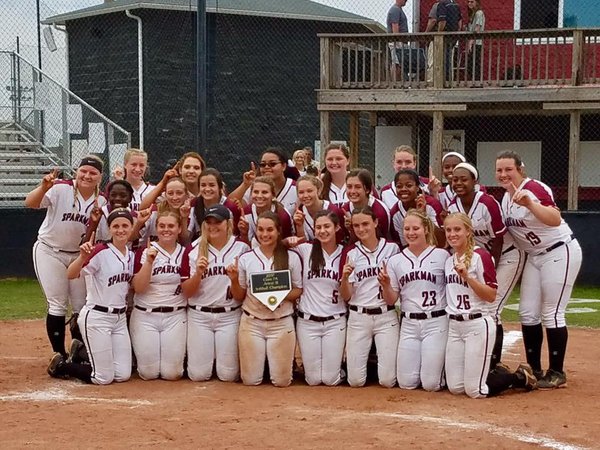 The Lady Senators take home the Area 8 win
May 5, 2017
The Lady Senators softball team ended in victory on April 4 against Buckhorn in the area tournament. After the Lady Senators fell short last year after winning 12 consecutive area championships, they were determined to get the win during the 2017 tournament.
At the end of their regular season the Lady Senators went 45-8 overall. The Lady Senators went undefeated in the area tournament, defeating Bob Jones once and Buckhorn twice. Pitcher Brooke Pooler pitched a shutout game, only giving in three hits in five innings.
In offense Lily Calvert lead with two hits and a stolen base. Also, in offense Savannah Hayes had two hits one being a double, one RBI and a run scored. Lauren Gross ended the night with two hits, one RBI, two runs scored and a stolen base.
At the end of the fifth inning The Lady Senators ended with a score of 10-0 and will advance to the North Alabama Regional Tournament next week. Sparkman will go into the tournament as number one seed as Buckhorn also advances to the tournament as the number two seed. Sparkman will play on Thursday May 11 at the Huntsville Sportsplex.